Juice Guru Institute Program Curriculum
Ready to turn your passion for juicing and wellness into a lucrative and fulfilling career helping others? Find out how our comprehensive online juice therapy curriculum, top-notch instructors, and business and marketing resources can give you everything you need to change your life and be successful.
The Juice Guru Method® to Juice Therapy and Business Success
The world is experiencing a healthcare crisis. Juice therapy is the answer, but certified experts are needed.
Almost 2 billion adults are overweight today.
Chronic diseases are currently projected to account for almost three-quarters of all deaths worldwide, such as heart disease, stroke, and diabetes.
Only 3% of Americans consume even the recommended daily allowance of fruits, vegetables and leafy greens.

 

Juicing is the answer to all of these crises and is one of the most effective ways to prevent disease, get lean and energetic, even as we age.
Juicing is always a hot trend, because it works. But with its popularity, comes misguidance and confusion. Millions of people around the world need your expert coaching and know-how to effectively use juicing to reverse these trends and transform their health and wellbeing. 
JGI is the world's first completely virtual - and most successful -school of juice therapy, with 450+ certified practitioners in over a dozen countries.
We're the most reputable educational institution that will prepare you to not only become an expert in juicing and juice therapy to reach people in need around the world, but also to build a successful business that will provide you with a solid career and lucrative income.
Steve Prussack, the Founder of the Juice Guru Certification Program and the Juice Guru Method®, has almost THREE DECADES of experience in the field. He knows what you need to know so your clients get results and you command the higher fees that specialization and expert credentials bring.
Our graduates have published Amazon best-selling books, dominated social media, and created successful coaching businesses, juice bars, juicing retreats, online health programs and more. And now it's your turn.
JGI's roster of leading names in juicing and business will guide you to become an accredited (and highly successful) Juice Expert in as few as 5 weeks.
JGI has assembled a roster of the leaders in the juicing and wellness field to share their knowledge with you in this one-of-a-kind certification program.
You'll learn directly from BESTSELLING AUTHORS, DOCTORS AND LEADERS using juicing in their wellness practices for decades, and other experts who integrate juicing into their medical programs.
We also include trainings on how to market your message through traditional and new media outlets.
We'll teach you how to stand out and shine in the crowded wellness space with juicing.
The wellness field is booming. But hundreds of thousands of general wellness entrepreneurs already flood the marketplace, and more are joining every day. The U.S. Department of Labor predicts the number of Health Coaches in the US will grow by an incredible 21% by 2022.
There's ample room for everyone. But you need a way to stand out from the competition. You need to rise above the noise.  
Juicing is the most popular health craze of this decade, and it's only getting bigger. And that's because it works and has been a proven healing modality for decades. The opportunity for entrepreneurial success in juicing is unparalleled. And our graduates know firsthand that with your accredited certification comes credibility and success.
What You'll Learn in the Juice Guru Certification Program
You will become a juicing expert.
You'll become expert in the scientific background and relevance of juicing, juice cleansing and fasting so you can lead programs with confidence and authority.
You'll discover how to use juice therapy protocols to address your client's goals so you'll have clients that stick with you for life.
You'll learn how to lead small group and large group community and online cleanse/ fast programs so you can generate income to sustain your business.
You will master how juices heal the body.
We'll teach you how to help your clients heal from a variety of acute and chronic diseases using juice blends, herbs and superfoods.
You'll master how to develop cleansing programs based on the science doctors have used in practice for decades.
You will discover how the human body works with juice from an anatomical and physiological perspective.
JGI will show you how to tap into innovative ways to grow your business and earn more money.
Discover how to ntegrate various teachings from medical doctors who have been leading successful juice fast programs for decades so you can rise above the controversy and misinformation (and set the record straight).
We'll empower you with strategies to start growing your business right away so you can generate income before you even get certified.
You'll learn how to truly stand out with the power of daily juicing.
JGI instructors will show you how to use habit-formation strategies to "train" your clients to develop the daily juicing habits.
You'll discover the latest science on what daily juicing could do to improve you and your clients productivity, focus, brain power, energy level and maintenance of ideal body weight.
You'll learn how to work with your clients on the daily juicing regiment to keep them on track throughout the years.
You'll gain the business and marketing skills to accelerate your business and get your message heard.
You'll get access to a full toolkit of business materials (we call it a "business in a box") that will help you with marketing, business building, and so much more.
You'll discover how to get yourself out there, eliminate fear, get yourself in front of an audience of any size, from one to thousands of people.
You'll gain essential strategies on how to brand yourself and build a worldwide community
PROFESSORS OF JUICEOLOGY INCLUDE: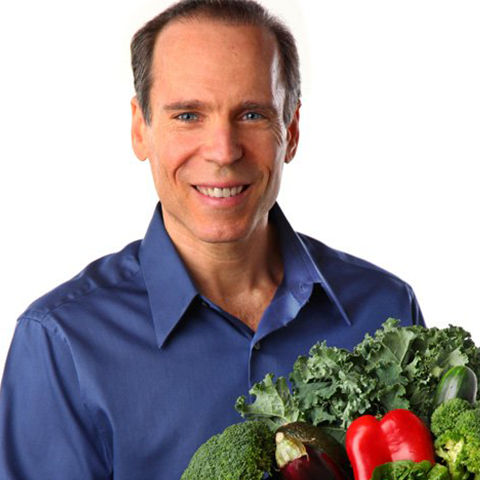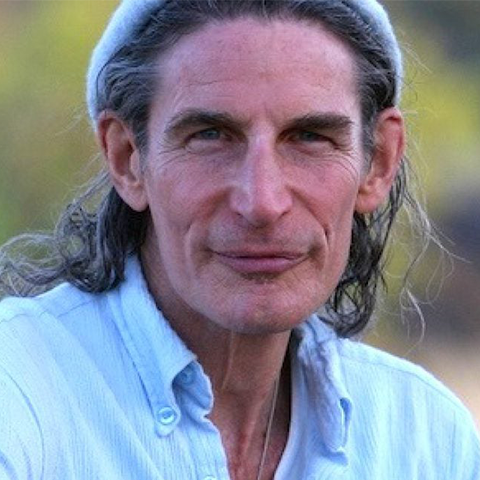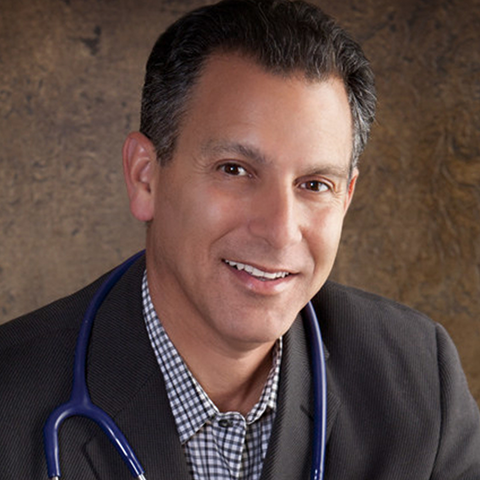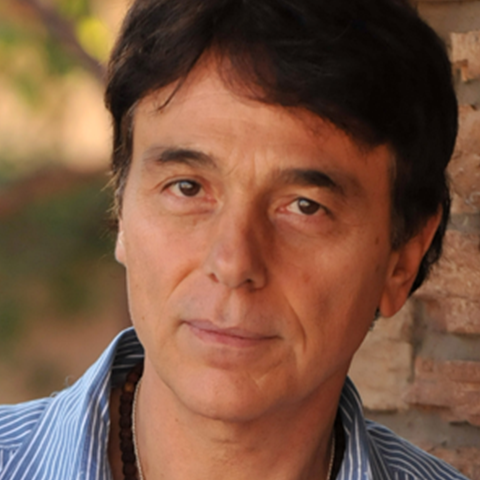 Study Online, On Your Own Time, Wherever You Are
All of your learning materials are online in our Certification Member Site, so you can learn on any device, anywhere in the world, wherever you have an internet connection! Learn on your schedule in our core 5-weeks to a guru or advanced mastery program
Learn from a range of teaching styles—videos, audios, live "Juicing Lab" calls with Founder, Steve Prussack, and written coursebook materials—for a 360° learning experience for a thorough understanding of juicing, juice therapy and business building that you can use to skyrocket your biz.
A Life-Changing
Experience
Our Business is THRIVING (Even During Covid)
We have been expanding our offerings, we moved into a new location and have just experienced growth after growth after growth. Really none of this would have been possible had I not taken the Juice Guru Certification Program.
Sarah Verlinde
Juice Guru Certified Juice Therapist, Founder of Nourish Juicery & Kitchen
Practical Training, Real-World Success
We are committed to your success with becoming a leader in the Juice Revolution.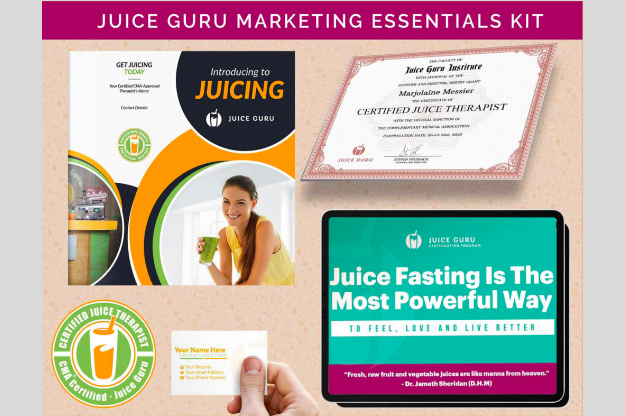 We prepare you to dive right in to launch your own health juice therapy practice through real-world business training.  We include the "Business in a Box" marketing suite so you can hit the ground running.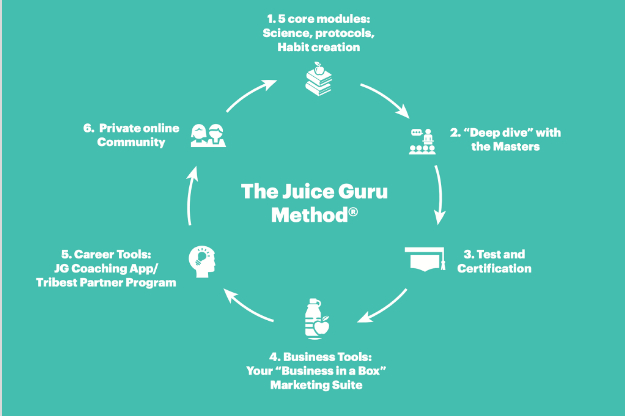 Our exclusive "5 weeks to a Guru" Method can have you certified with the expertise to start earning money as a Juice Therapist in as few as 5 weeks. This allows our graduates to fast track their careers and success.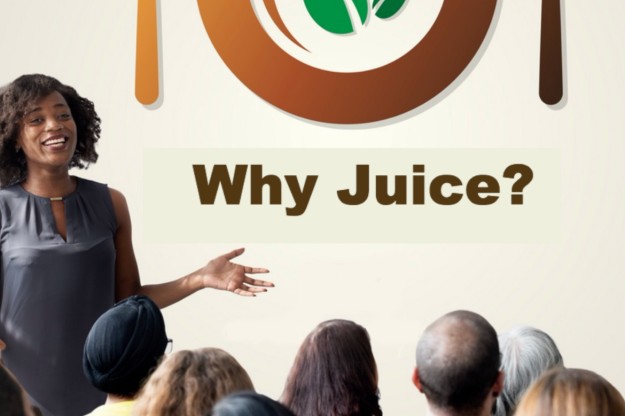 Join more than 450 Certified Juice Therapists worldwide who now lead the field as bestselling juicing authors, founders of sold out juicing retreats, social media superstars, television media regulars, sought-after juicing coaches, and much more.