Stand Out in the Crowded Wellness Space as a Juicing Expert
Catapult Your Career as a Certified Juice Therapist and lead the juice revolution in as few as 5 Weeks!
The Juice Guru Certification Program is THE ONLY ACCREDITED online Juice Therapist training system using the Juice Guru Method®.
Gain the knowledge and business tools you need to STAND OUT in the crowded wellness space and ACHIEVE EXTRAORDINARY SUCCESS as a Certified Juice Therapist. 
MAKE MORE MONEY helping others transform their life, from anywhere in the world.
Does This Sound Like You?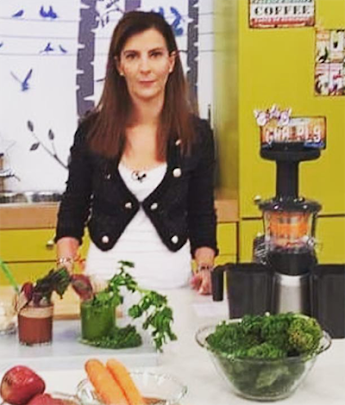 You're in the wellness field and need a competitive edge.
You're looking for a way to boost and grow your natural health business.
You want the credibility and higher fees that specialization brings you.
You want the knowledge and credentials to profoundly change people's lives, stand out in your field, and create a thriving business.
The wellness field is booming. Hundreds of thousands of wellness entrepreneurs flood the marketplace, and more are joining every day.  
The U.S. Department of Labor predicts the number of Health Coaches in the US will grow by an incredible 21% by 2022. Half of all employers are projected to have some type of Corporate Wellness program in place for employees in the near future.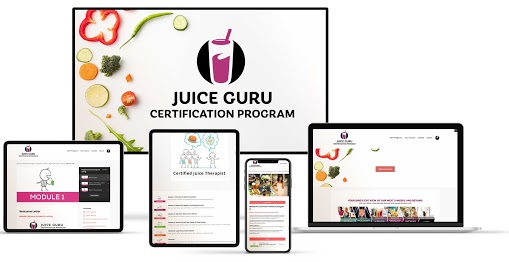 There's ample room for everyone. But you need a way to stand out from the competition. You need to rise above the noise.  
Juicing is the most popular health craze of this decade, and it's only getting bigger. The opportunity for entrepreneurial success in juicing is unparalleled.  
Steve Prussack, the Founder of the Juice Guru Certification Program and the Juice Guru Method®, has THREE DECADES of experience in the field. He knows what you need to know so your clients get results and you command the higher fees that specialization and expert credentials bring.  
Our graduates have created successful coaching businesses, juice bars, juicing retreats, online health programs and more. And now it's your turn.
We'll give you the strategies, mindset & credentials to stand out and profit using the Juice Guru Method® in as few as 5 weeks.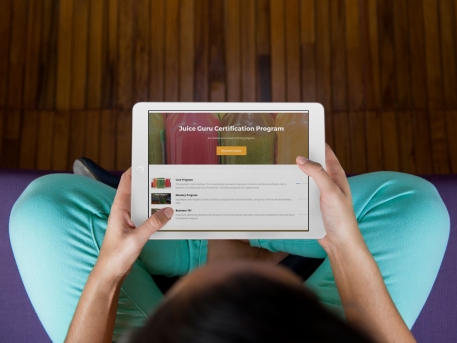 The Juice Guru Certification Program is the only online accredited training that uses the Juice Guru Method® and that gives you the knowledge and skills to become a certified Juice Therapist.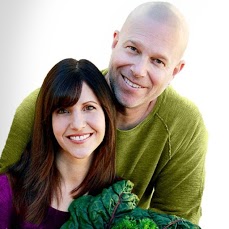 Earn Income with Your Healthy Message
Traditional health coaching often focuses on the latest trend fads and diets. But with hundreds of thousands of competitors, and more joining the wellness field every day … you need a UNIQUE TOOL in your toolbox to STAND OUT.  
Juicing is the MOST effective way to flood your body with nutrients, get lean, healthy and vibrant, and stay that way, even as you age.  
Our goal is to create the most effective – and sought after – therapists, coaches and certified professionals by focusing on juicing. You'll benefit from the HIGHER CREDIBILITY AND PROFESSIONAL FEES that specialization brings.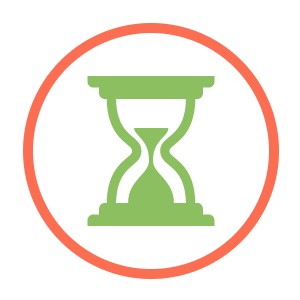 We've thoughtfully designed our curriculum for busy people like you. Get certified and start monetizing at your own pace, and in as few as 5 weeks.  
You'll learn the latest science on juicing and habit formation, how to use it most effectively to help your clients and customers get lean and healthy.  
And it's completely digital, so you can LEARN FROM ANYWHERE IN THE WORLD … from your home or favorite juice bar.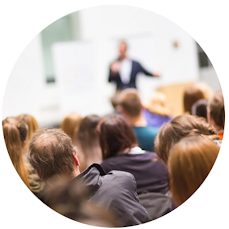 Steve Prussack, the creator of the Juice Guru Method®, has brought together the leaders in the health and wellness field to share their knowledge with you in this one-of-a-kind certification program.  
 You'll learn directly from BESTSELLING AUTHORS, DOCTORS AND LEADERS using juicing in their wellness practices for decades, and other experts who integrate juicing into their medical programs.  
We also include trainings on how to market your message through traditional and new media outlets.
Opportunities For A Certified Juice Therapist
Our graduates are juicing up their income opportunities.  
Here are some of the ways they're doing it.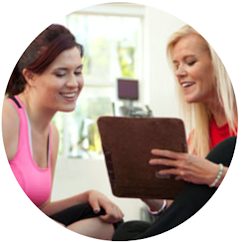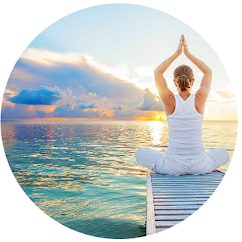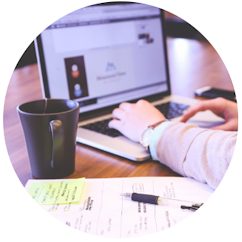 Passive Income From Information Products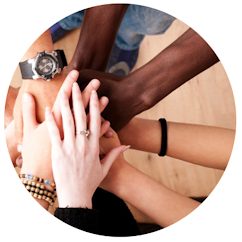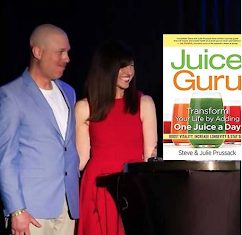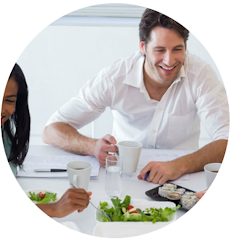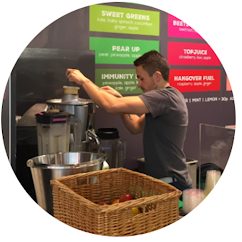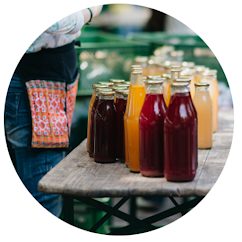 Grassroots Community Juicing Business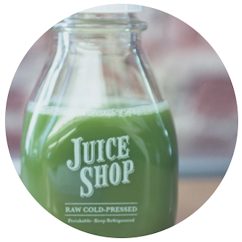 Partnerships with Juice Bars, Yoga Studios and Fitness Clubs
Learn directly from Steve Prussack and Other Masters in Health, Nutrition & Business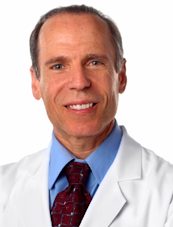 Dr. Joel Fuhrman
Nutritarian: The Juicy Diet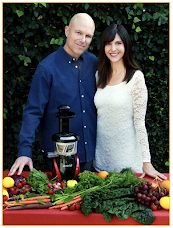 Steve Prussack
The Power of Daily Juicing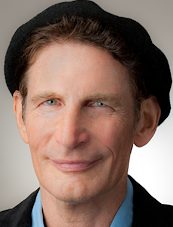 Dr. Gabriel Cousens
Juicing Through the Ages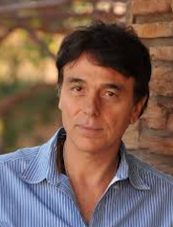 Dr. Thomas Lodi
Medical Implications of Juicing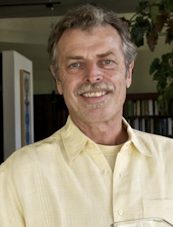 Dr. Steven Bailey
Detox & Cleansing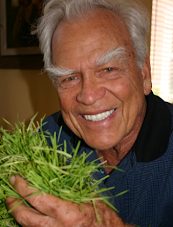 Juiceman Jay Kordich
How to Ignite a Worldwide Movement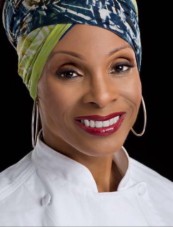 Chef Babette Davis
How to Build Your Loyal Tribe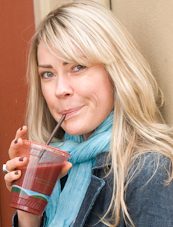 Tina Leigh
Healing with Juices & Smoothies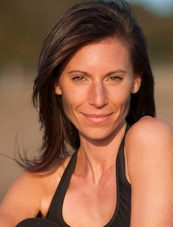 Amber Sears
How to Sell Out Your Retreats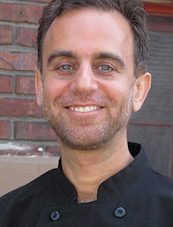 Mark Reinfeld
How to Create Epic Workshops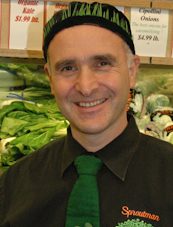 Steve Meyerowitz
Wheatgrass and Sprouting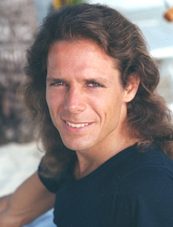 Dr. Jameth Sheridan
The History, Science & Protocols of Juicing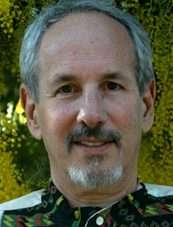 Bo Rinaldi
Juicing Biz Growing Secrets from Apple®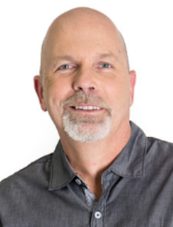 Cliff Dumas
Spreading Your Message on Radio and TV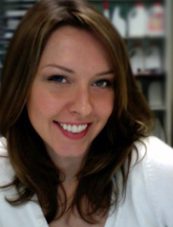 Jill Howard
Creating a Juicing Business
The Core Program – The Juice Guru Method®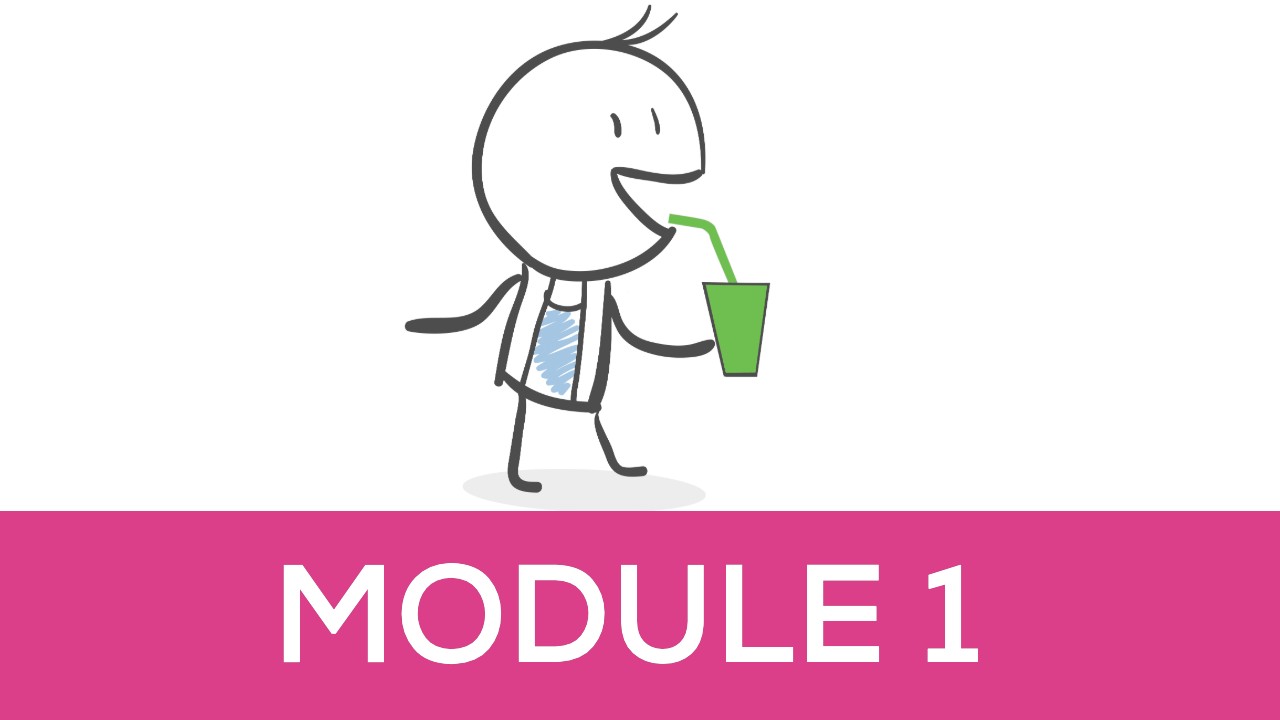 Become an Expert in Juicing
The scientific background and relevance of juicing, juice cleansing and fasting so you can lead programs with confidence and authority.

How to use juice therapy protocols to address your client's goals so you'll have clients that stick with you for life.

How to lead small group and large group community and online cleanse/ fast programs so you can generate income to sustain your business.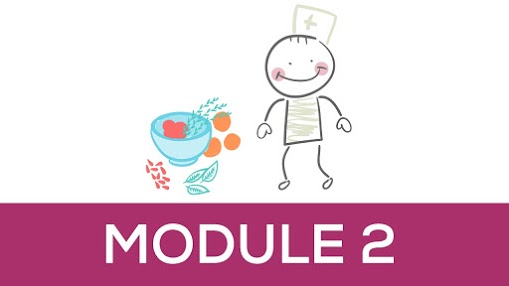 Master How Juices Heal the Human Body
How to help your clients heal from a variety of acute and chronic diseases using juice blends, herbs and superfoods.

How to develop cleansing programs based on the science doctors have used in practice for decades.

How the human body works with juice from an anatomical and physiological perspective.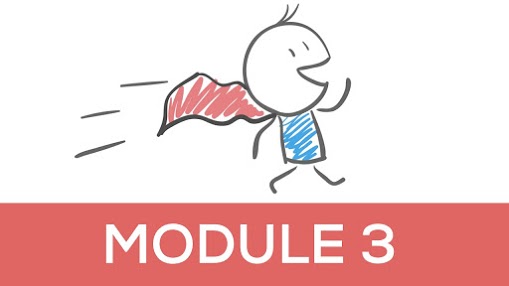 Tap New Ideas to Earn Money
Integrate various teachings from medical doctors who have been leading successful juice fast programs for decades so you can rise above the controversy and misinformation (and set the record straight).

Empower yourself with strategies to start growing your business right away so you can generate income before you even get certified.

Discover the many ways to charge your clients for various services so you can start growing your business.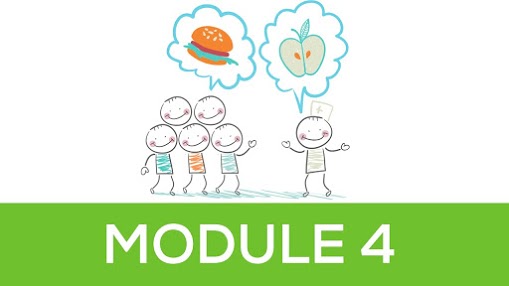 Stand Out With The Power of Daily Juicing 
Learn how to use habit-formation strategies to "train" your clients to develop the daily juicing habits.

Discover the latest science on what daily juicing could do to improve you and your clients productivity, focus, brain power, energy level and maintenance of ideal body weight.

Find out how to work with your clients on the daily juicing regiment to keep them on track throughout the years.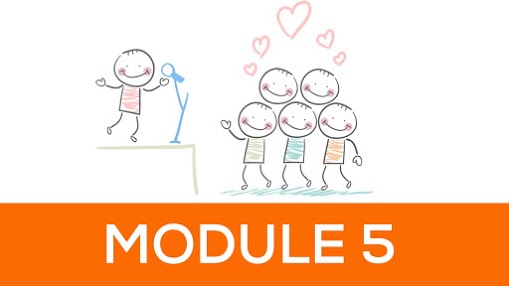 Lead the Juice Revolution
How to get yourself out there, eliminate fear, get yourself in front of an audience of any size, from one to thousands of people. 

Essential strategies on how to brand yourself and build a worldwide community

Deep dive training on how to present on radio and TV and stand out above the crowd
Gain the knowledge, skills and certification you need to create a lucrative wellness business.
The opportunities are abundant. And they are worldwide.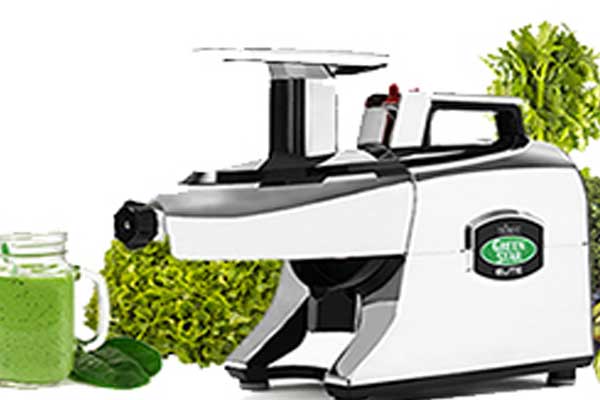 Partner with Tribest® for the best wellness tools & products
Discounts on all Tribest equipment as a Juice Therapist
Get Your Own Commercial Juicers and save hundreds of dollars
Furnish your kitchen with the best healthy living products at a fraction of the price
Offer juicers and other equipment to your clients as part of your services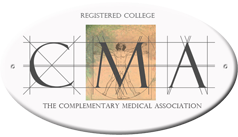 The Juice Guru Certification Program is accredited by the CMA (Complementary Medical Association) and the Juice Guru Academy is recognized nationally as a college of Natural Juice Therapy.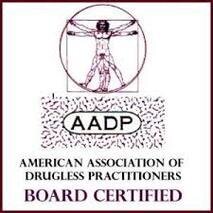 Juice Guru Institute is also accredited through the American Association for Drugless Practitioners (AADP).  Upon graduation, you will be eligible to apply to be a board certified holistic health practitioner through the AADP.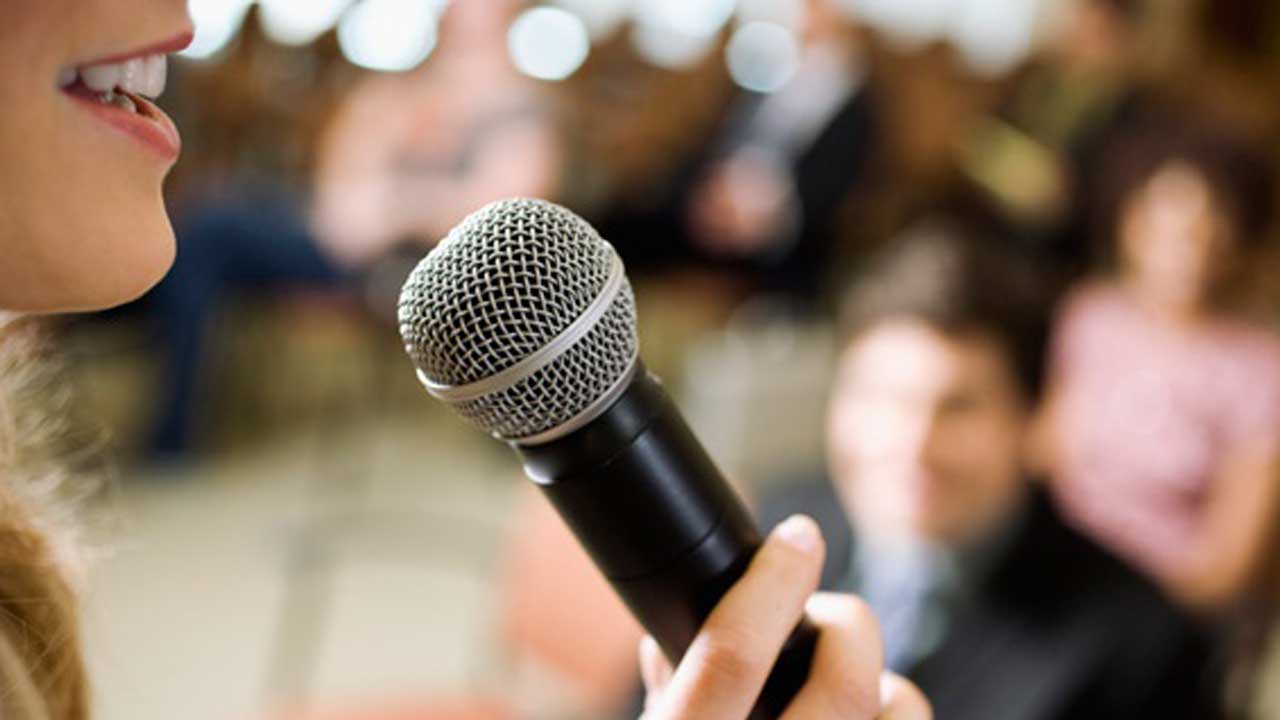 Deep Dive With the Masters
How to create and lead unique cleansing programs

How to attract and work with clients throughout the year

How to run retreats and create a lucrative business

How to stand out from the rest in your business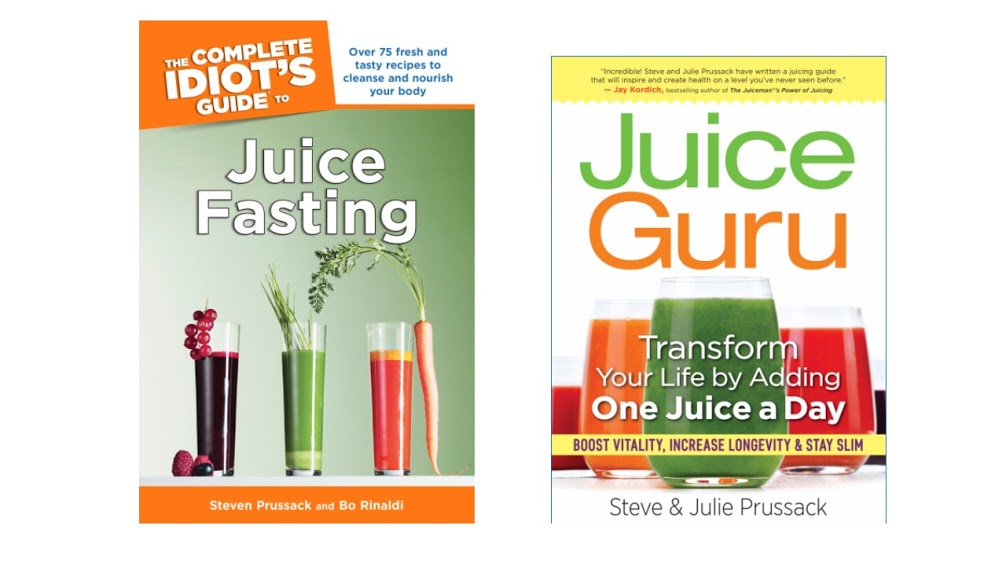 Steve Prussack's Bestselling Books
How to develop daily juice protocols and fasting programs

Step-by-Step recipe guide to creating juices and healthy whole foods 

Juicing ingredient list: The best vegetables and fruits and what ailments they address

The science of motivation and habit formation to help your clients make healthy habits for life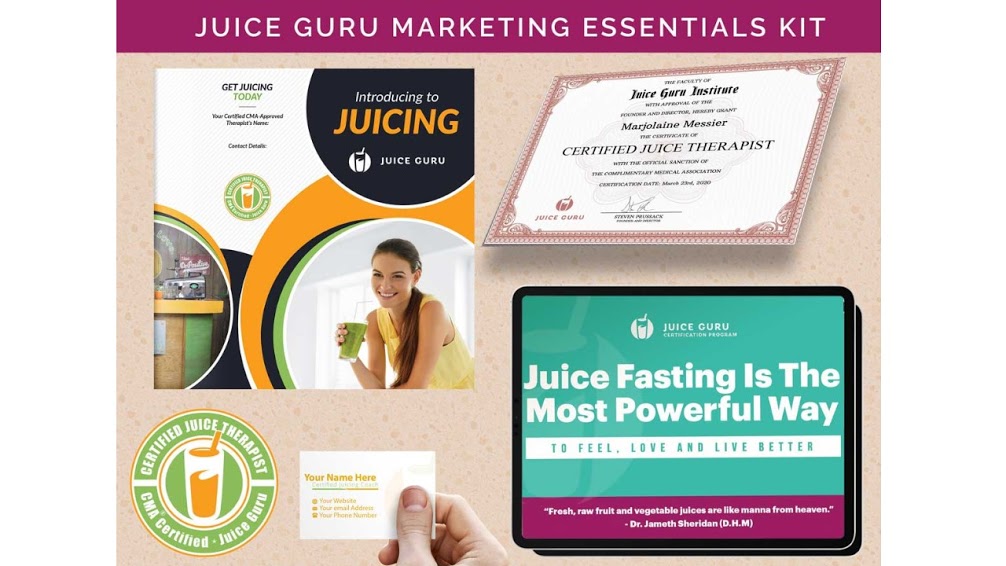 Business Success Bundle
"Business in a Box" marketing suite

Presentation deck for your own presentations

Business management tools

Customizable business brochures and business cards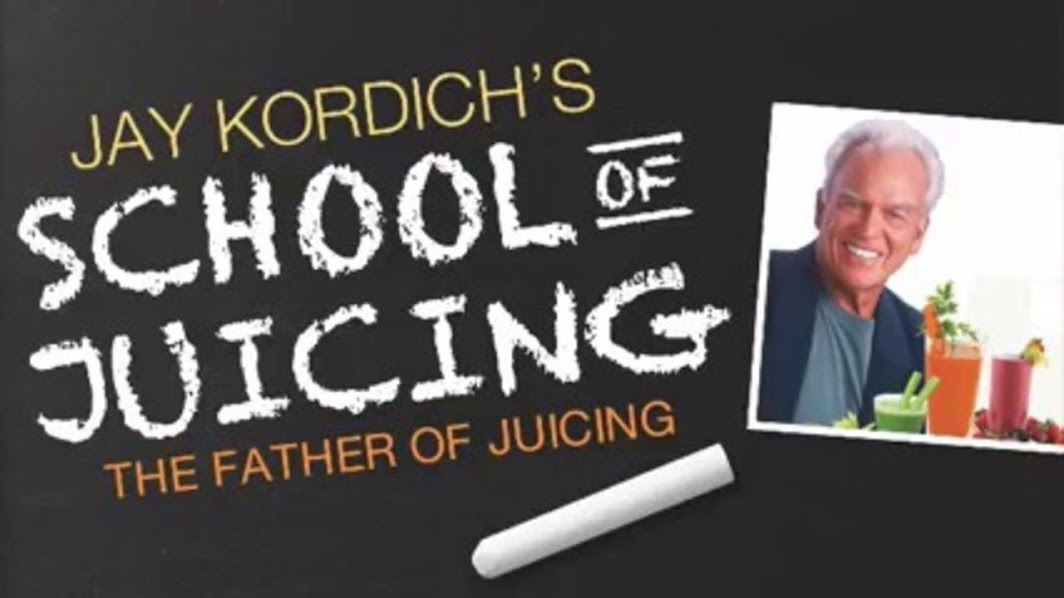 Juiceman's School of Juicing
The ABCs of Juicing (Juicing 101) 4 modular training

Learn from the "father of juicing" how to deliver your juicing message

Discover how to teach others to set up their lives for health success

Lifetime access to every lecture, DVD and audiobook the Juiceman has ever created.
Want to join the
Juice Revolution?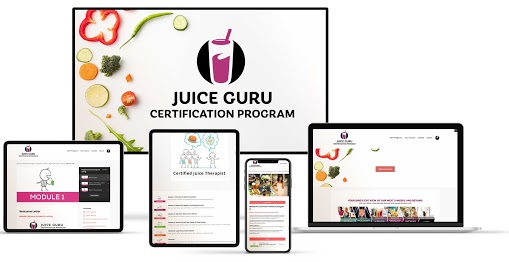 Frequently Asked Questions:
Why should I choose to get certified with Juice Guru?
The Juice Guru CJT Program is the only one of its kind. It is the only Juicing Certification that 
– Enables you to get certified and start making money in weeks, rather than months or years.
– Brings together the leaders in juicing and wellness  to instruct you and elevate your business.
– Teaches you the basics of presentation and business building as well as expertise in juicing. AND

– Is accredited and backed by the Complementary Medical Association.
.
What is the Complimentary Medical Association (CMA)?
The Juice Guru CJT Program is accredited by the Complimentary Medical Association.  
The CMA is the #1 recognized authority on accrediting natural and holistic colleges and schools.  With an accredited certification like this, people will know you have top-notch credentials.  
What opportunities are there for a CJT using The Juice Guru Method?
Certified Juice Therapists using The Juice Guru Method® work in a variety of settings.  This includes private client practice, group coaching, leading retreats and workshops, speaking engagements, leading online and offline cleanse programs and daily juice practices, partnerships with local fitness clubs, yoga studios and more, offering physical and digital products related to juicing and much more.  Opportunities are limited only by your imagination.
How long does it take to get certified?
It takes most people an average of 5 weeks to get certified, which means you can start making more money right away. 
But because the Juice Guru CJT Program is completely online, you can complete your certification at your own pace.  You have a full year to complete your certification with allowance for longer if unforeseen events should occur in your life.
Is there any travel required?
Absolutely not.  The program is virtual and can be done from any digital device in the comfort of your home (or at the gym, or while you are taking a nice long walk in nature).
Are there any hidden costs or supplemental material I need to purchase?
Absolutely not.  We include all course material free, as part of your tuition.  We will ship your books directly to your door, no matter where in the world you live.  We will also cover the shipping of your  well-earned Certified Juice Therapist certificate, also shipped directly to your door upon successful completion of the program.
Is there a Money Back Guarantee or Refund Available?
Yes. Juice Guru offers a limited 7-day action-oriented money back guarantee.
If you have sat for 1 or more modules, and find it's not for you, contact us for a full refund less the costs of course materials mailed to you, shipping and a $10 administrative fee.
NOTE: This Certification is for those serious about success. If you enroll with the intent to "check it out" rather than fully implement the teachings, then this Certification is not for you. 
Is a payment plan option available?
Yes. We know you have a business to run, which is why we offer a 3 month payment plan as well as the lower-priced one-time tuition option.
Simply click the payment plan link placed below the one-time tuition at the checkout box above. 
NOTE: the limited 7-day action-oriented money back guarantee applies to both tuition payment options.
What Restrictions Are There as a CJT When Promoting Myself?
Once qualified you are an independent Certified Juice Therapist (CJT) and are able to use the term Juice Guru Certified Juice Therapist (CJT), including the logo to promote your own business endeavors in as far as you can say you have qualified as a Juice Guru Certified Juice Therapist (CJT). You are free to use the "Juice Guru CJT badge" to promote yourself.
You can also say that you have completed the Juice Guru Certification Program®, which has been accredited by the CMA®.
WHAT YOU MAY NOT DO is use the Juice Guru®, Juice Guru International®, Steve Prussack, or Juice Guru® Advisory Board Members' names in any way whatsoever to advertise or promote your business. This includes ALL Juice Guru International® branding, logos and recipes. By completing this course, you can in no way claim that you are affiliated with Juice Guru®, Steve Prussack, or any Member(s) of the Juice Guru® Advisory Board, or are an employee or representative of Juice Guru International®.
FINAL RESTRICTIONS AND RESERVATION OF RIGHTS: Graduates of the Juice Guru® Certification Program, while not explicitly affiliated with Juice Guru International®, do represent the Juice Guru® brand in as far as the level of professionalism with which they conduct their business(es). Juice Guru International® therefore reserves the right to revoke any certification if it determines that a particular business is being run in an unprofessional manner or in a manner contrary to the teachings and principles of the Juice Guru® Certification Program.