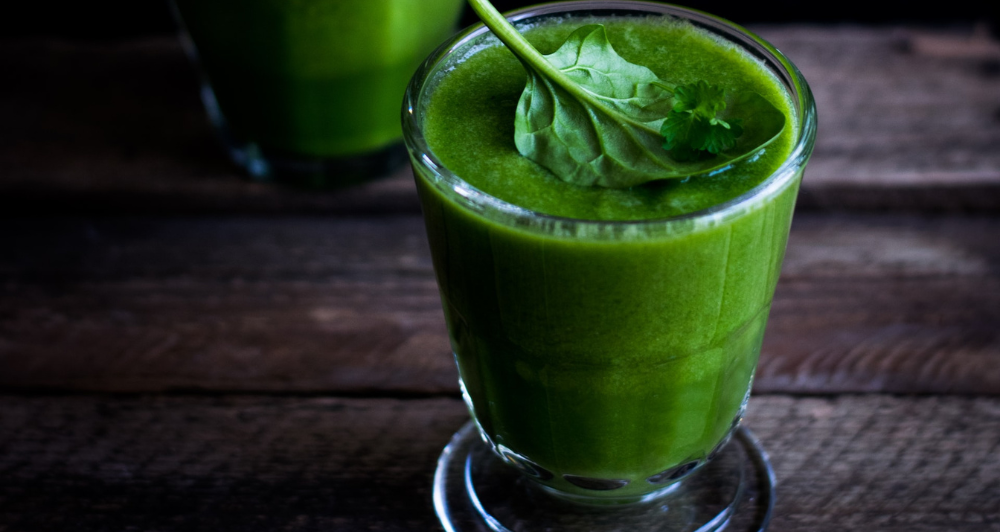 While dandelion greens can taste very bitter, this juice uses sweet apples and tart limes to balance the bitterness. The result is an enticing juice with fresh, delectable flavors and a wide variety of nutrients, including beta-carotene, iron, magnesium and vitamins C and K, to name just a few.
We find that drinking a nutrient-rich juice like this one first thing in the morning provides us with enough energy to sustain us until lunchtime.
1 cucumber, quartered 1
1/2 head romaine lettuce, chopped 1/2
8 sprigs fresh flat-leaf (Italian) parsley 8
6 red apples, cored and sliced 6
6 sprigs fresh cilantro 6
1 lime, peeled and halved 1
1/4 cup lightly packed fresh mint leaves 60 mL
1/2 cup packed dandelion greens, chopped 125 mL
1. Using a juicer, process half each of the cucumber, romaine, parsley, apples, cilantro, lime, mint and dandelion leaves.
2. Following the same order, repeat with the remaining vegetables, apples and herbs.
3. Whisk well and serve immediately.
Have you tried these tips or recipes?
This mild-flavored juice is a cleansing powerhouse! Sweet and delicious, it's also very healing and purifying.