Juice Guru has been featured on national radio, at healthy-living conferences, and in national media on and off-line. We reach over 100k on social media. Contact us for media interviews or speaking engagements by clicking below.
About Us
Steve and Julie Prussack are high school sweethearts, who reunited after being disconnected for 20 years. At 50, they are examples of aging with vitality and health through juicing. And through their work, they passionately hope to inspire a juicing revolution.
Steve was less vibrant at 22 than he is today. He graduated college overweight, severely out of shape, and a pack-a-day smoker. His cholesterol and blood pressure were dangerously high, and his doctor warned him that he needed to do something drastically different to lower his risk of heart disease and early death.
It was juicing that turned it all around. Through juicing for the past 25+ years, Steve has maintained his ideal weight into his 50's, and he has not a single chronic condition or disease. He founded Juice Guru to inspire others to live their most vibrant lives.
Julie was taking daily medication for chronic reflux and suffering from hormonal imbalance when she and Steve reunited in 2009. Through Steve's example and guidance, Julie too transformed her health and life with juicing. She has joined him in his passionate mission to inspire others.
Steve and Julie co-authored the #1 Bestselling Amazon book "Juice Guru: Transform Your Life by Adding One Juice a Day". Steve wrote "The Complete Idiot's Guide to Juice Fasting".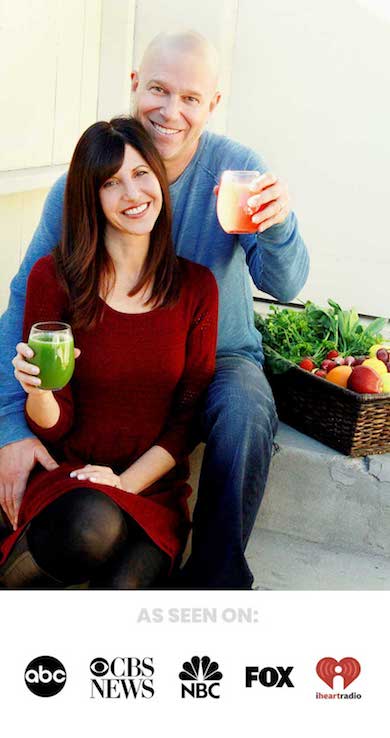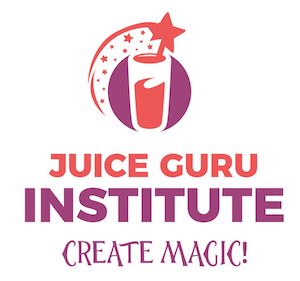 Do You Want To Create Your Own Passion Business?
Learn more about the Juice Guru Institute and our Certification Program in our comprehensive Program Overview. It will show you how you can live an incredibly healthy life while building a lucrative practice in your community or online, anywhere in the world.
Speaking Engagements
Conscious Life Expo, February 2017: "Spiritual Growth Through Juicing" paid workshop, Los Angeles, California
The Juice Jar: June 2016:  "Transform Your Life by Adding One Juice a Day", Fort Wayne, Texas
Tribest Whole Foods Juice Guru Demos & Book Tour: November 2016 – January 2017. Southern California: Whole Foods Redondo Beach, Whole Foods Brentwood, Whole Foods Huntington Beach, Whole Foods Pasadena. Hawaii: Whole Foods Honolulu
Natural Products Expo West, Anaheim, California, March 2016 and March 2017:  Tribest Juicing Demo & Education Class
National Radio
INTERVIEW with Pierre Wolfe Syndicated Radio Show – US
INTERVIEW with RadioMD's Clean Food Network – US
International Media
Where Woman Cook, April 2017-  Juice Guru cover and 6-page spread
Nature and Health magazine – Australia – feature Special Wellness issue – 2017
Online
Everup.com – US – featuring book with recipe excerpts for Nothin' But the Greens,
Sweeps4Bloggers – US – featuring book review with giveaway April 2, 2016
CookingNook.com – US – CAN – featuring book with recipe excerpt for Classic
Gothic Epicures – CAN – featuring book review in April 2016 issue
Exclusive Magazine.com – US – featuring book review May 1, 2016
Fortyflirtyfabulous.com – MO – featuring book review March 15, 2016
Torontonicity.com – ON – featuring book review March 14, 2016 + giveaway
A Midlife Wife – CA – featuring book review and giveaway
Vegan Crunk – TN – featuring book review April 27, 2016
Cupcakes and Yoga Pants – IA – featuring book review May 5, 2016 + recipe excerpt
Confessions of a Fitness Instructor – NS – featuring book review May 25, 2016
So Cal City Kids – CA – featuring book review of Juice Guru –
Pawsitive Living – AB – featuring book review + book giveaway
Regional Media Print
INTERVIEW with My Central News Jersey
City Style Magazine – AB
Jewish Herald-Voice – TX – featuring book review August 11, 2016, online + hardcopy
Misc
Donated 8 books: Spiralizer, Meals in Mug, Juice Guru, Meals in Jar, 125 Best Vegan, Complete Coconut, Natural Sugar, Brain Exercise to 2016 Peel Region Walk for Muscular Dystrophy April 27, 2016
Sent 3 giveaway copies of each below title to Christmas in November (as per Elizabeth Baird's request) for three days of giveaways/door prizes: Bridge Home Cooking, Spiralizer, Wild Game,
Meals in Jar, Juice Guru, Smoothie Bowls