Leading the field as bestselling juicing authors, founders of sold out juicing retreats, social media superstars, television media regulars, sought-after juicing coaches, and much more, our graduates do it all – and they totally rock at it! Check out what some of our highly successful graduates do in the featured stories below.
What can you create?
Our Juice Guru Certified Juice Therapists are making massive impact.  Imagine what you can do after you get certified and inspire others to get healthier the natural way!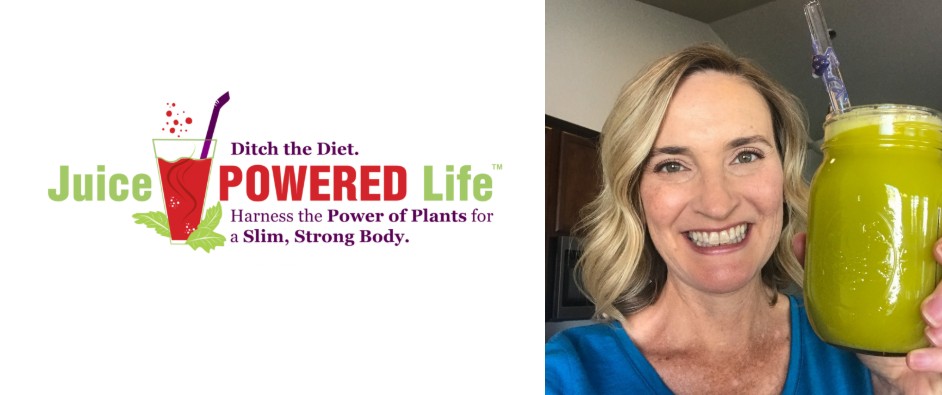 Certified Juice Therapist + Health Coach.
Author + Entrepreneur.
Founder of Juice Powered Life TM
READ MY STORY
I enrolled at Juice Guru Institute to increase my knowledge about juicing and juice fasting. I had personally experienced the power of juicing in my own life, and knew that incorporating juicing into my health coaching practice would help my clients reach their health goals faster.
Juicing is now the foundation of my 1-on-1 health coaching programs. I also host seasonal group juice cleanses, helping people interested in juice fasting do so safely and effectively. Due in part to my Juice Guru juice therapist certification, I was able to publish my first book, The Complete Juicing Recipe Book – 360 Easy Recipes for a Healthier Life.
My CJT training continues to be one of the best investments in my career as a health coach – opening doors to new opportunities to help even more people achieve a healthy weight and reverse chronic conditions with the power of juice!"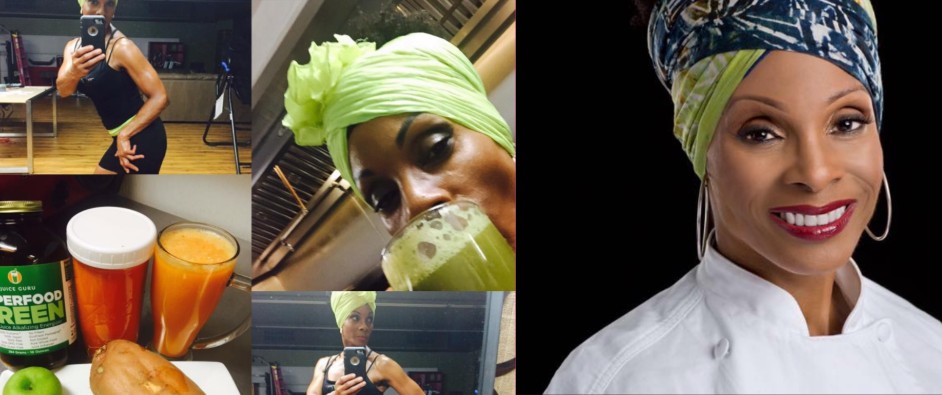 Certified Juice Therapist.
Internet Celebrity.
Co-owner of Stuff I Eat.
READ MY STORY
I am co-owner of "Stuff I Eat" restaurant in Inglewood, California.  When I first heard about getting Certified in Juice Therapy, I realized that I could get even healthier juicing… and what a great idea to become a juicing educator.
Our business was struggling to get back.  Once I was certified, I started to have more impact.  I got my customers onto the daily juice habit and started hosting juice cleanse programs.
The program showed me how to get my voice out in a bigger way.  Now I've been featured on popular TV shows, in national magazines and have a worldwide following of fans.
I've become more than a business owner because I'm changing lives all over the world with the message of juicing and eating for life.
I'm thankful I took the Juice Guru Certification Program because it was the fuel that grew my business (and celebrity) to a level I never imagined before.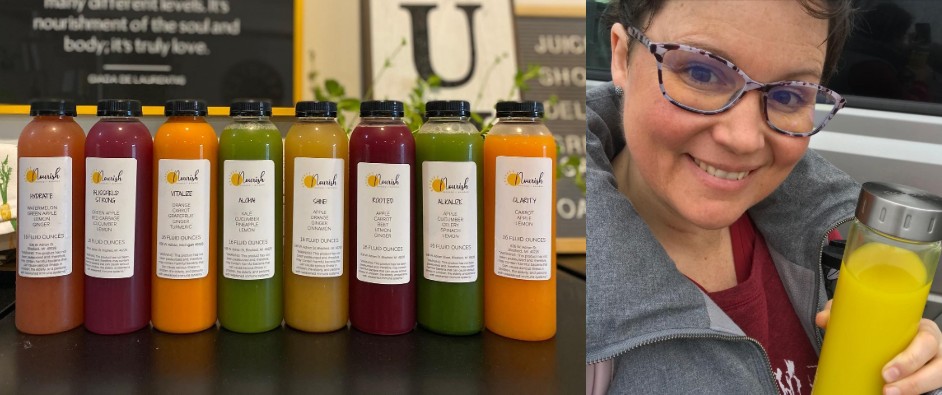 Owner of Nourish Juicery & Kitchen
Certified Juice Therapist
Business is Thriving!
READ MY STORY
I suffered for most of life with chronic respiratory issues, and in 2014 ended up in the hospital for a week, leaving there on 9 prescriptions.
I continued to "fail" according to the doctors, and out of desperation that following fall I reached out to a Naturopathic Doctor.  I immediately made changes to my diet, eliminating wheat, dairy, almonds, potatoes, and sugar.   My health improved drastically over the following months, and the better I felt, the more I wanted to learn.
I began juicing for my husband and before long, for some friends as they began requesting it.
When I learned about the Juice Guru Certification Program, it was the perfect next step in my personal development in order to be able to better serve my Community.
My Juice Therapy Certification gave me the confidence to make the decision to find a way to grow my business, Nourish Juicery and Kitchen.
What started as a side hustle has become my full-time business with significant growth since opening our new space (currently 400% sales growth over last year).  Juice leads our sales and is the core of our brand.
As a Juice Therapist we are able to provide the added value of consulting to our cleanse packages and I spend much of my time educating our customers about the benefits of juicing, explaining our juice blends, how to better support their health with juicing and plant based food and which juicers are best.
I love seeing our rural town getting excited about juice and healthy food, we are looking forward to continued growth!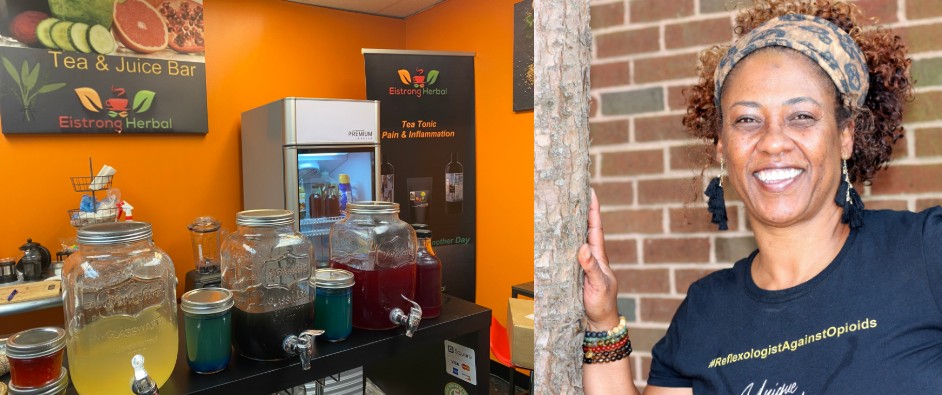 Owner of Eistrongherbal Tea and Juice Bar
Certified Juice Therapist
Serving clients in a more health and wellness based way!
READ MY STORY
My name is Sheila Hall and I own Unique Scripts Wellness Spa and Eistrongherbal Tea and Juice Bar in Randallstown Maryland.
I took the Juice Guru Certification program and I'm so glad I did. As a Functional Medicine Health Coach, I've learned to use Juice as Medicine for my client's health and wellness goals.
Because of the Juice Guru Certification Program, I learned how to properly  juice, the enormous benefits of incorporating into your daily diet and the powerful healing that you can achieve by just drinking one juice a day.
This alone has had a huge impact on my client's wellness. It has also helped me to develop a lymphatic detox and cleanse juice program since most of them suffer from lymphedema.
I have the confidence that I needed because of the certification program to open my juice bar and serve my clients in a more health and wellness based way.