DELICIOUSLY TRANSFORM YOUR HEALTH ONe JUICE AT A TIME
"Juicing has always been one of those "out of reach" goals for me… I've found [the answer] in Prussack's Juice Guru books"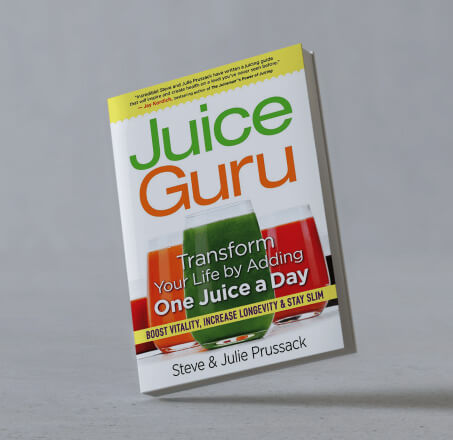 Juice Guru: Transform Your Life By Adding One Juice A Day
JGI founder Steve Prussack's #1 Amazon bestselling book illustrates and explains how just one, well-timed, fresh juice a day can transform health. Going one step further, it helps unravel and apply the science of creating a habit, assuring that juicing becomes easy and enjoyable for life. Features over 50 of our most popular juice & smoothie recipes.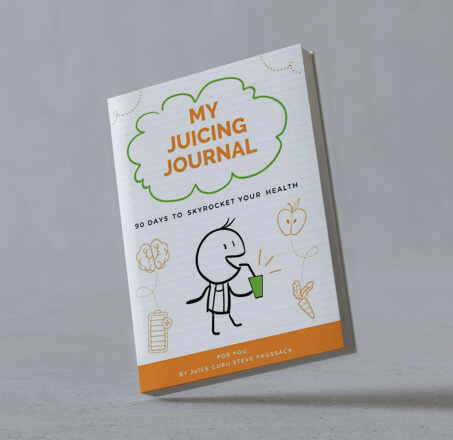 My Juicing Journal: 90 Days To Skyrocket Your Health
JGI founder Steve Prussack's Juicing Journal is the tool that can empower you to reach and maintain your ideal weight, look and feel decades younger, clear away the brain fog, and protect yourself from certain diseases. Use your journal as a companion to the "Juice Guru" book to help you easily create your daily juice habit.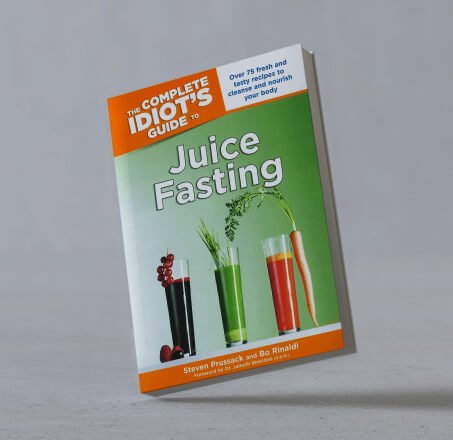 OVER 75 FRESH & TASTY RECIPES
The Complete Idiot's Guide To Juice Fasting
JGI founder Steve Prussack's classic book. Juice fasting can be a powerful, life-changing practice that does absolute wonders for the body. It includes over 75 fantastically delicious and powerful juice recipes that will help you fully recognize the transformational benefits of the juice fast.