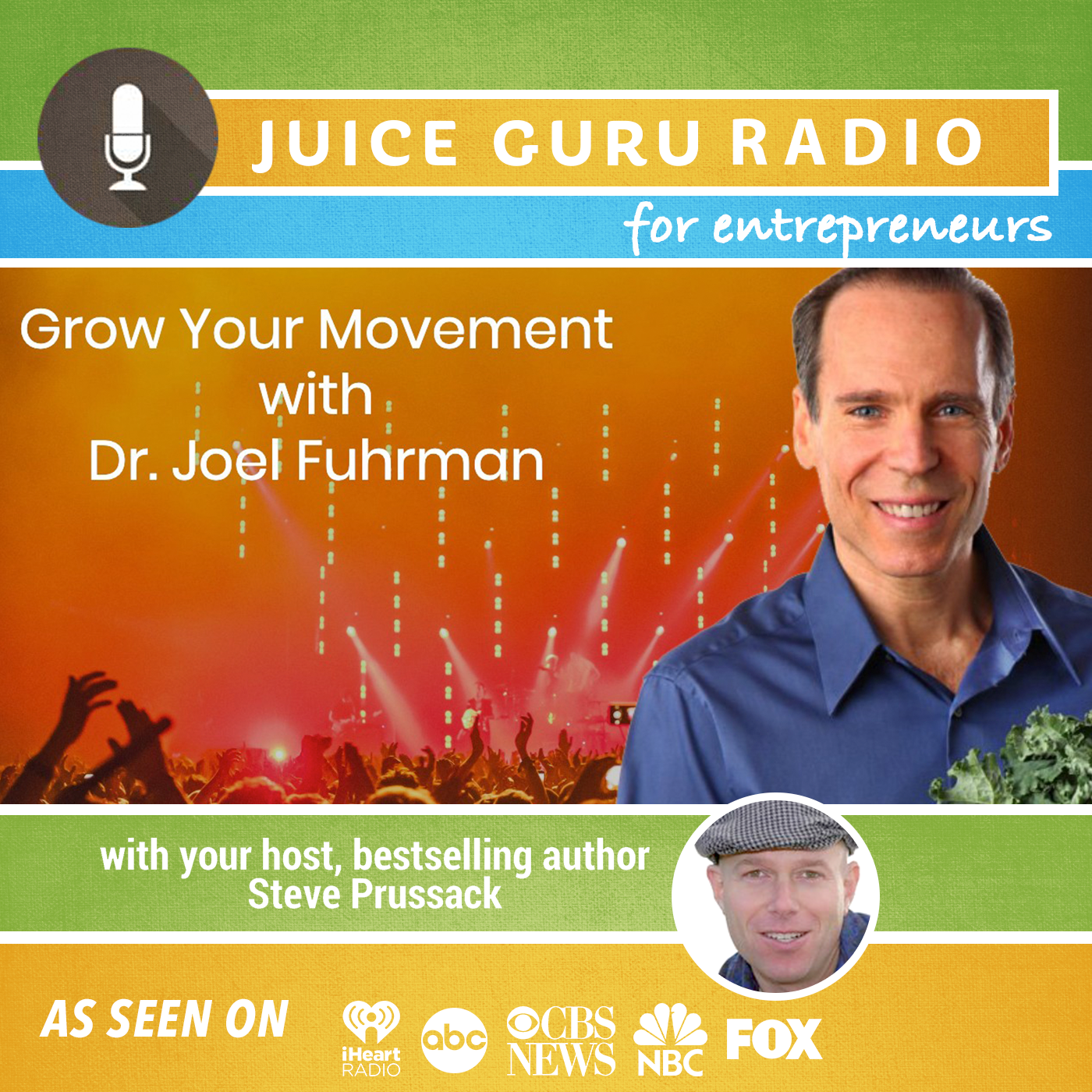 Juice Guru Radio for entrepreneurs
How can you build your own health movement and inspire thousands all over the world? Is it possible to live a life of freedom and abundance, no matter what happens in the economy?
Bestselling author Juice Guru Steve Prussack has spent the last 26 years figuring out what it takes to lead your health and wellness empire– Steve will take you through the latest on what works and what doesn't… so you can get further faster.
Stay Connected
Enter your name & email to receive updates about new shows on Juice Guru Radio.
We promise we hate spam as much as you do.
Subscribe Now
Juice Guru Radio is available on all Podcasting Platforms.