Hosted by Steve Prussack, author of the bestselling books, "Juice Guru: Transform Your Life by Adding One Juice a Day" and "The Complete Idiot's Guide to Juice Fasting."
You'll find out how the power and magic of juicing can change your life today. Each episode features special guest leaders in the juicing movement.
SUBSCRIBE TO JUICE GURU RADIO
You can find us on the following platforms: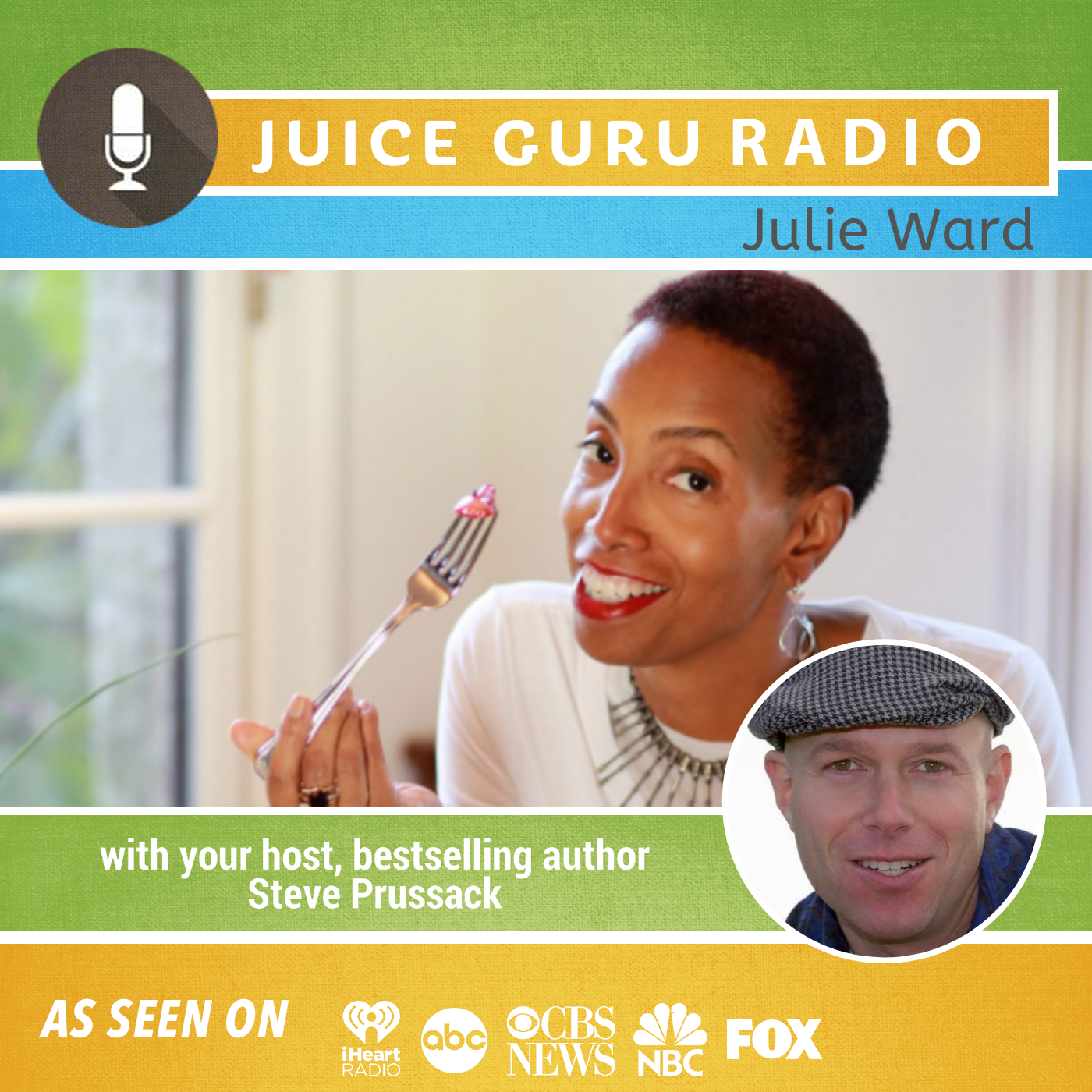 Food Alchemist Plant-Based Wizard, Julie Ward shares with us the definition of high vibration food, how to know we are eating a high vibrational food from our experience and body response, and how to start our day on a vibrational high and maintain it.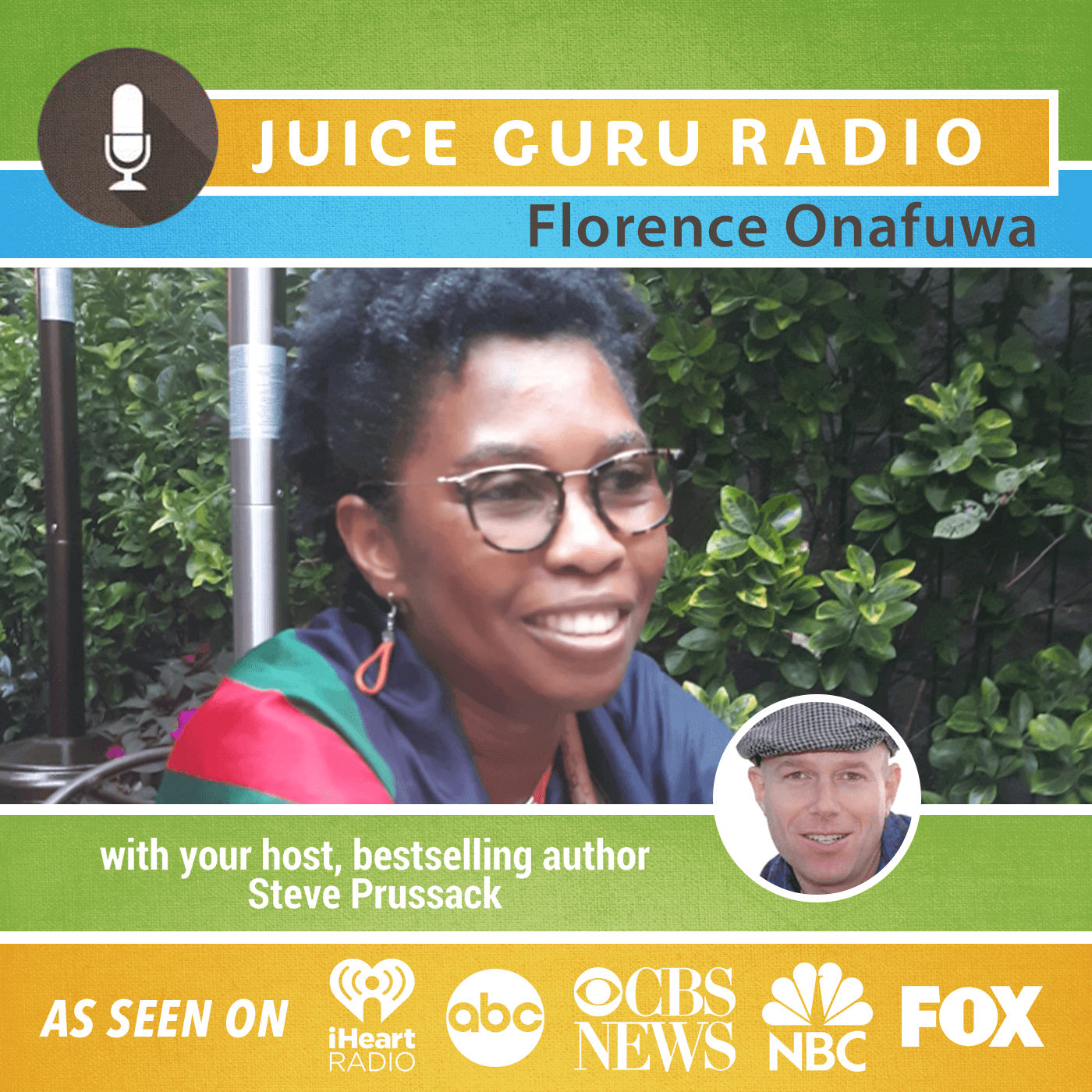 Steve talks with Florence Onafuwa, We Yone Kontri Kitchen owner and recent Certified Juice Therapist program graduate. Florence discusses her inspiring mission to share the health benefits of juicing with her loved ones, what she learned in Juice Guru's program and her plans for tying her juice coaching business into her existing catering kitchen. Florence also shares some delicious ideas for adding African fruits and vegetables into recipes that you won't be able to wait to try! This special episode provides a unique look at what a brand-new certified juice therapist learned in the program and how they plan to implement juice therapy.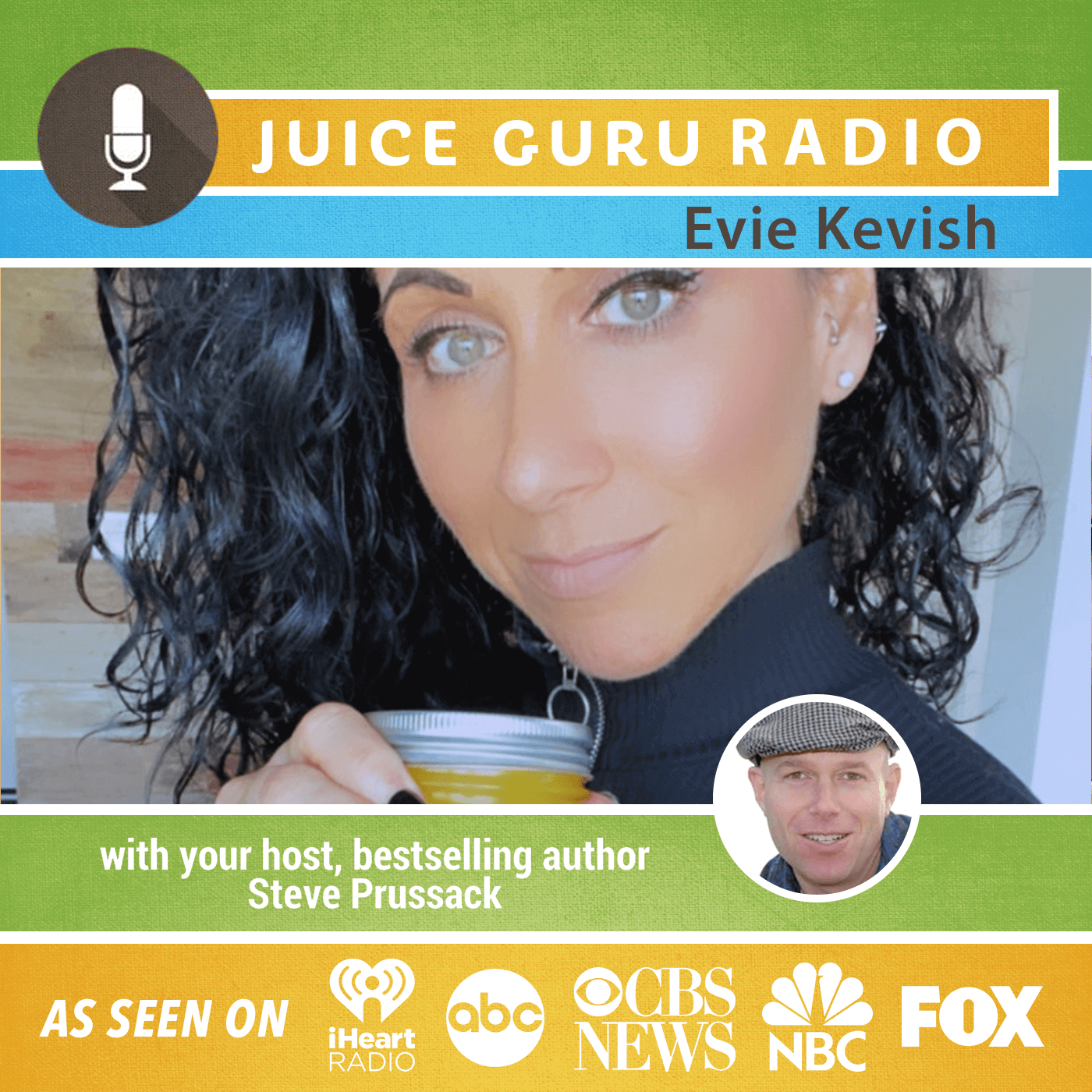 After breastfeeding two children back-to-back, Evie was looking for a healthy way to return to taking care of her body and mind. After discovering the effect juicing had on her energy levels, gut health, and mental well-being, Evie found the Juice Guru Institute, became a certified juice therapist and began sharing her message with women worldwide.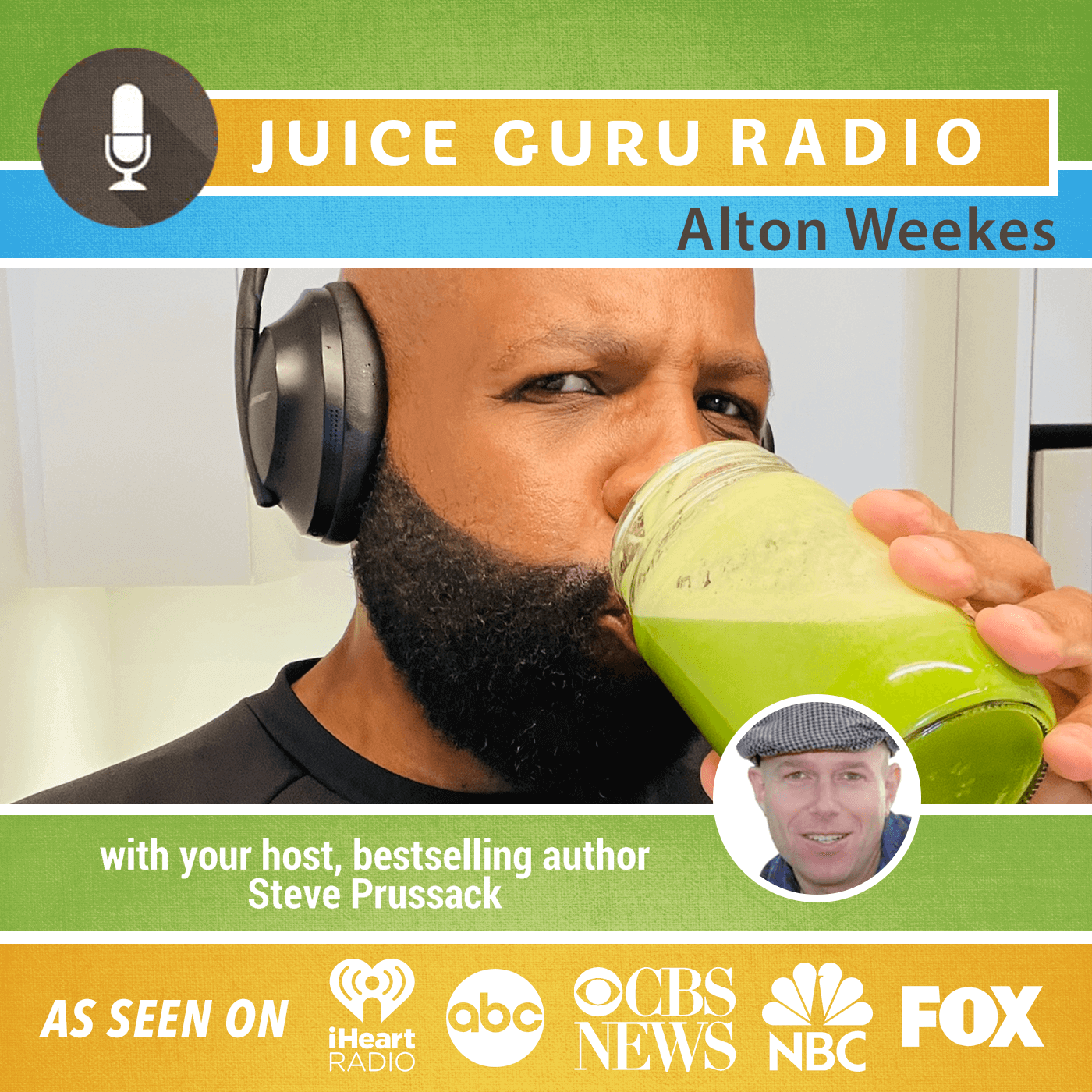 After suffering a heart attack before age 30, Alton knew he needed to make a drastic change if he wanted his life to have an Act 2. He switched to a plant-based diet, lost 100 pounds, and weaned himself off seven heart medications in a year.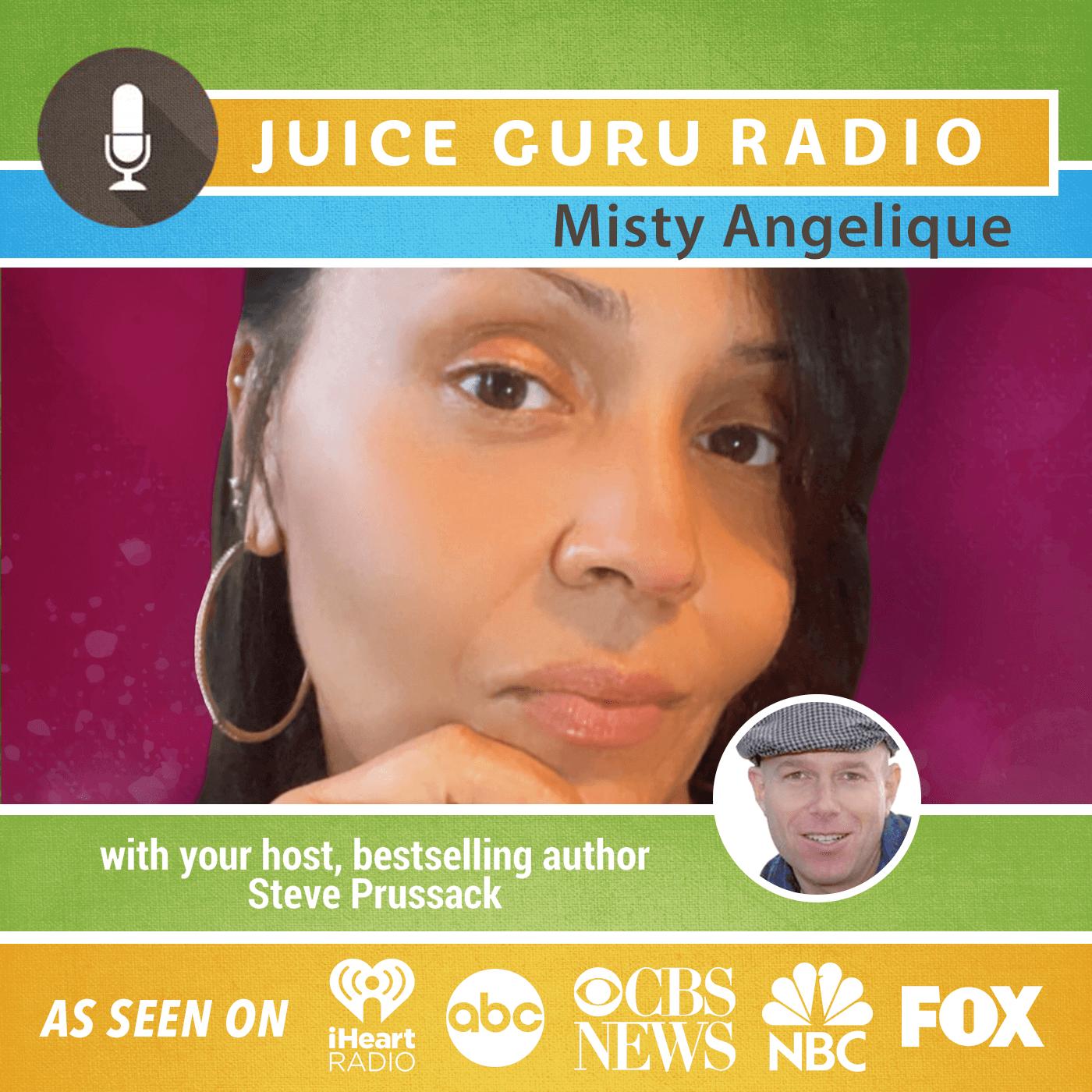 Misty and Steve discuss the power of being authentically yourself, the benefits of juicing, and the four pillars of women's lives that must remain strong to ensure authenticity and success.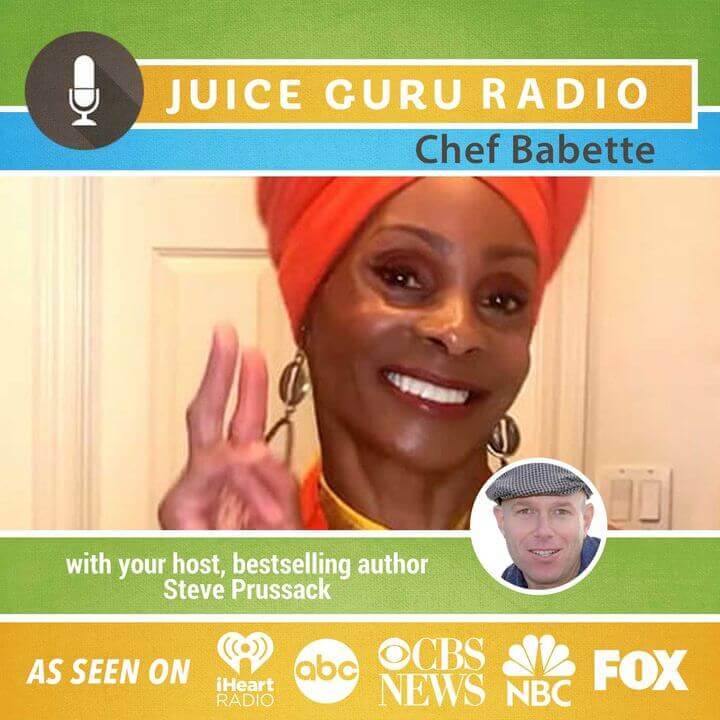 Chef Babette, The juicing/ vegan Instagram sensation shows you how to create videos that connect with your audience.
On this show, Michael shares how to tap into your own creativity and truly serve others to create a thriving business.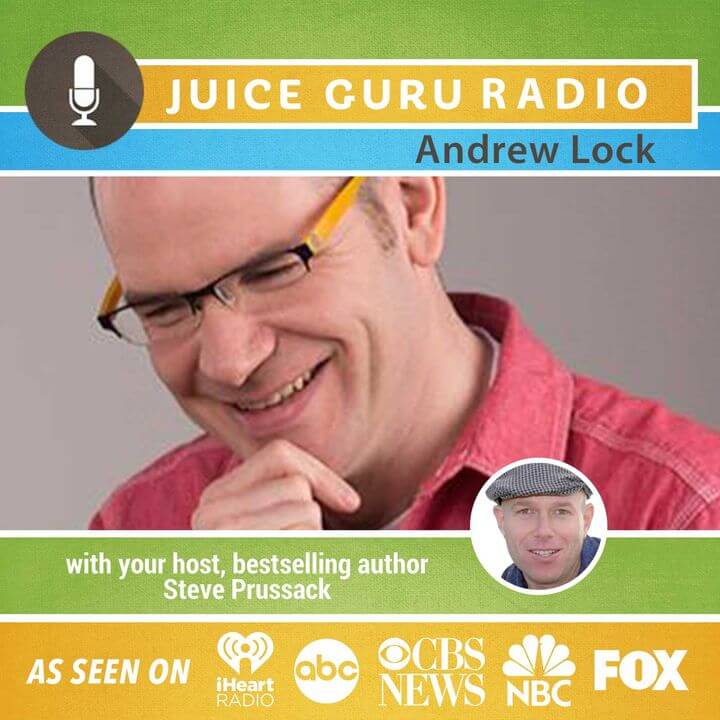 Andrew Lock shows you how to use the power of Walt Disney's Way to reach more people and grow your health movement.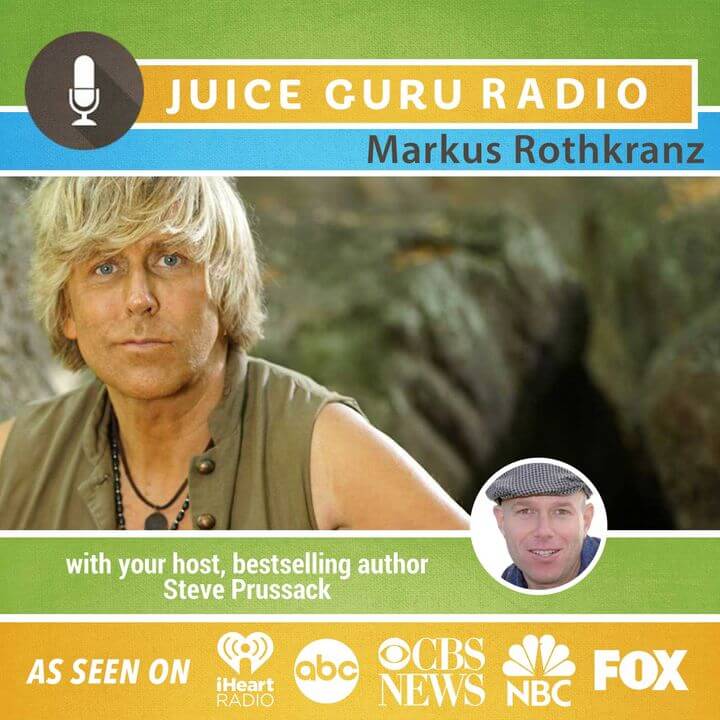 International bestseller Markus Rothkranz shows us how the current situation is perfect to start growing your own movement.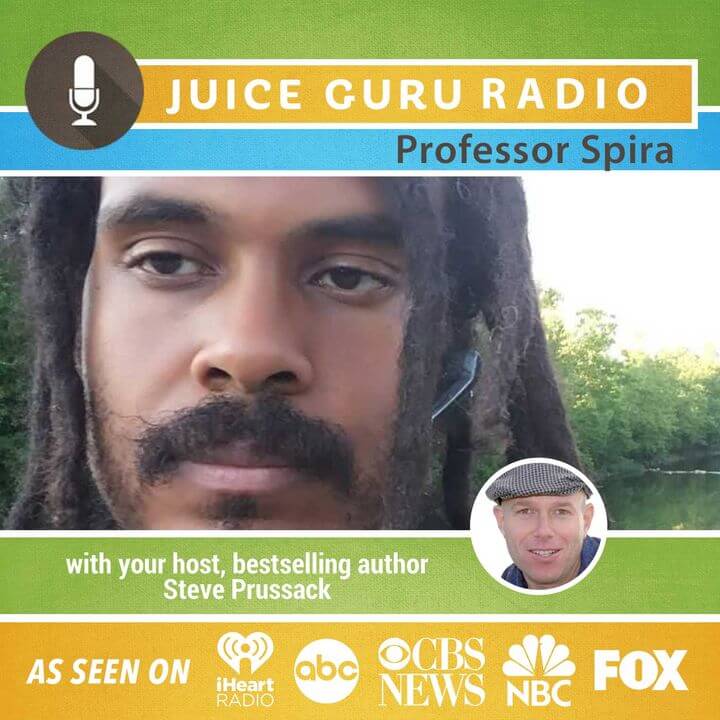 Professor Spira of The Mucus-free Life Movement shares how to find your audience and stay the path on your entrepreneurial journey.