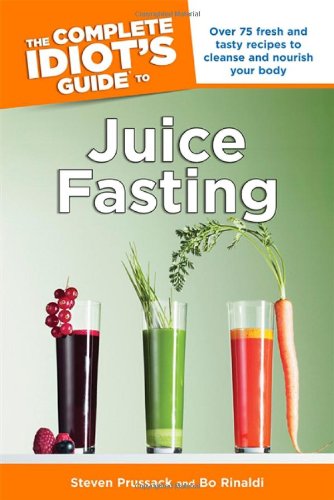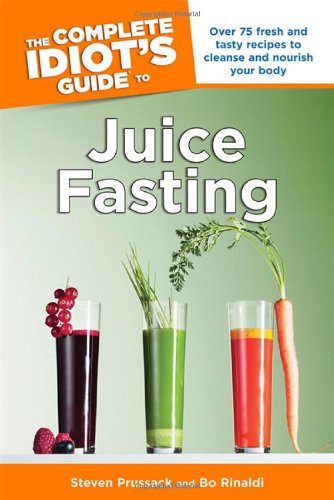 Juice Guru was founded by Steve Prussack, the bestselling author of "The Complete Idiot's Guide to Juice Fasting." He and his wife Julie are here to show you how to feel, live and love better through the power of juicing.
Our Purpose:
We are passionate about spreading the word on healthy juicing because we see our friends and family going down the path of being overweight, sick and taking medications, thinking that's just the way life is now. It DOESN'T have to be that way.
Steve and Julie: First Love, Second Chance
Back in 1984 when big hair was cool, we met and fell in love at a high school dance at the age of 15. We immediately became a couple and best friends, sharing our lives, playing together in a makeshift band, and – like most of us – eating an unhealthy diet of pizza, late night diner foods and fast food.
Our love was strong, but as happens to so many young couples who find themselves in a long distance love affair (at different universities), we agreed to "see other people" and slowly lost touch. In the blink of an eye, over twenty years went by, including a marriage and divorce for each of us and a son for Julie.
Until…Steve was inspired to find his lost first love. And find her he did, just a few towns away from where he now lived in Southern California, but across the country from where we originally met and dated in New Jersey. It was fate! And just like that, the magic was back and we married in 2012.
Steve's Story: Overweight by Age 21, Juice Guru by 22
Julie remembers how easy it was to fall in love with Steve all over again; his long-term healthy lifestyle, including daily juicing, made him look the same to her as he had 20 years before. And unlike so many men in their 40s, Steve appeared to maintain the energy and healthy libido of a twenty-something (hormones still raging!).
But it wasn't always this way for Steve; by the time he graduated college, his unhealthy lifestyle had caught up with him and he found himself an overweight smoker who was winded after climbing a flight of steps. By the age of 22, however, he completely turned this around, becoming an expert on healthy living, including daily juicing.
Julie's Story: Newbie at Age 40 – Goodbye Baby Weight, Hello Lost Vibrancy
Julie, on the other hand, while managing to maintain a relatively "healthy" diet, had not yet discovered the magic of daily juice. A lawyer by trade, Julie spent years juggling the demands of her busy career and motherhood. At the age of 40, she was tired and still carried about 10 extra pounds from having her son, which were getting more and more difficult to get rid of. She also suffered from chronic acid reflux, for which she sometimes took daily medication.
At first, Julie refused to even taste Steve's green juices. Steve never pushed, but guided and led by example. It was a slow progression, but today, Julie too enjoys daily juices – even of the deepest green. Her reflux has been gone for years. And in her 40's she (easily) lost all of her excess baby weight and has gained a vibrancy she hasn't had for years. Even her son has been drinking green juices (as long as they're on the sweet side, of course…), helping him to manage his many allergies.
Our Shared Mission
Juicing has given us a new lease on life. But so many of our friends are not quite as lucky. Like so many, they rely on medications to manage this ailment or that, constantly battle the "bulge" and, if we may be frank…take pills to maintain their virility. They are under the unfortunate illusion that this is just the way life is. We are here to say that this does not have to be so. And we are passionate about spreading the word about healthy juicing for this very reason.
It is our mission to show the power of prevention through juicing so that you will not only live longer, but live WELL longer. We look forward to being there with you to every step of the way.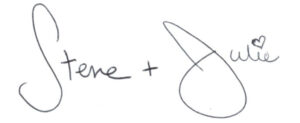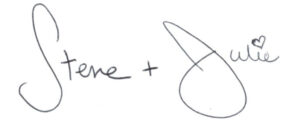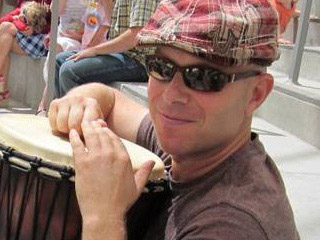 Steve Prussack
Founder of Juice Guru
Steve is the author of "The Complete Idiot's Guide to Juice Fasting." He is CEO of Juice Guru, a program dedicated to spreading the message about juicing for healthy living. He is the  host of "Juice Guru Radio" which airs on i heart radio.  In addition, Steve is the founder and publisher of the #1 health-related magazine in Apple's Newsstand on juicing and veggie living, "VegWorld Magazine."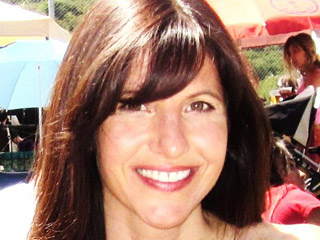 Julie Prussack
Spokesperson
Julie Prussack received a crash course in juicing when she reconnected with her first love, Steven, after nearly 25 years apart. Julie is Associate Editor of VegWorld Magazine, and became the first certified Juice Guru Practitioner in her forties.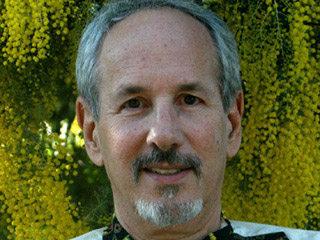 Bo Rinaldi
Course Facilitator
Bo Rinaldi has over 30 years of Innovation in Food and Technology as a pioneer of the organic food movement. He is co-author of cookbooks such as The Complete Idiot's Guide To Eating Raw and now his latest work, The Complete Idiot's Guide To Green Smoothies.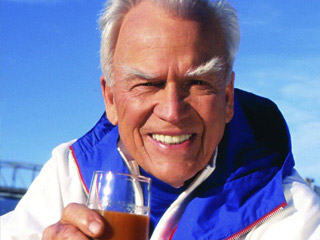 Jay Kordich
Advisory Board
After selling close to one billion dollars in juicers and writing a number-one New York Times bestseller, Jay Kordich—known worldwide as The Juice Man—realized that juicers were just the first step in teaching people about vital foods and energetic living. So many people now find themselves overweight, addicted to harmful foods, and unhappy with their lives. But Jay knows that a wholesome, satisfying life is within your reach—if you learn the secrets to good health.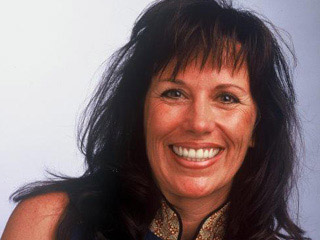 Linda Kordich
Advisory Board
Linda Kordich grew up in a vegetarian family dating back to 1965. Becoming a vegetarian at the age of 12 stood her apart from most people in those times. In her late teens, she fell into a life threatening disease known now as anorexia/bulimia. Learning through  studying and observing the natural healing qualities of fresh vegetable juices and living foods, she became well after 9 years of suffering. Recovered now for 30 years, Linda attests living foods and virtuous living a major part of her complete healing.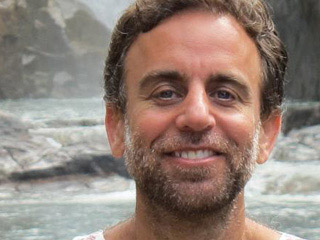 Mark Reinfeld
Advisory Board
Mark Reinfeld is the winner of Vegan.com's Recipe of the Year Award for 2011 and has over 20 years experience preparing creative vegan and raw food cuisine. Mark was the Executive Chef for the North American Vegetarian Society's 2012 Summerfest, one of the largest vegetarian conferences in the world. He is described by VegCooking.com as being "poised on the leading edge of contemporary vegan cooking". He is the founding chef of the Blossoming Lotus Restaurant, winner of Honolulu Advertiser's 'Ilima Award for "Best Restaurant on Kaua'i".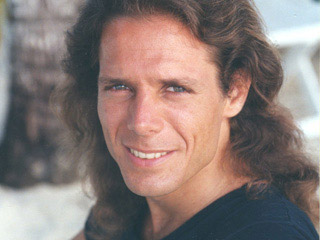 Dr. Jameth Sheridan
Medical Advisory Board
Dr. Jameth Sheridan, Doctor of Holistic Medicine, Naturopath and Hard-Core Natural Medicine Researcher, is one of the early pioneers of the vegan, organic, holistic, and raw foods movements.  He is also the co-founder of HealthForce Nutritionals, which over the past 20 years has become one of the premier superfood and alternative medicine companies in the world, providing extreme quality and value bio-compatible nutritional superfoods internationally, including to people with life threatening conditions. In 1990, he invented the flax tortilla, which, with the help of his wife Kim, became the now famous flax seed cracker. The original recipe was introduced in the 1991 edition of  "Uncooking with Jameth and Kim."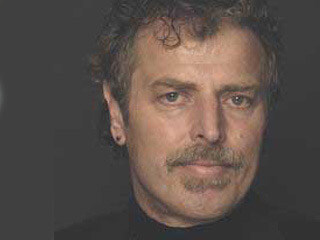 Dr. Steven Bailey
Medical Advisory Board
Author and naturopathic doctor Steven Bailey began his first intentional water fast in 1968. He was powerfully impressed and has continued to fast every year since this time.  In January of 1972 he completed his first one week juice fast and this too he has continued every year to this day. He bought his first juicer in 1974 at a garage sale and by 1975 had become a vegetarian and began studies in herbology, organic gardening, reflexology, massage and many yoga disciplines. In 1979 he graduated from the National College of Naturopathic Medicine.  Dr. Bailey continues group juicing programs and has safely led thousands of clients through raw, vegan juicing programs for over thirty years.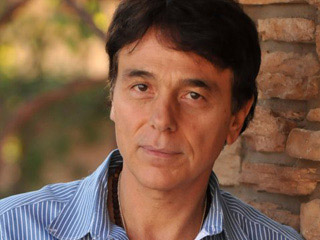 Dr. Thomas Lodi
Medical Advisory Board
Thomas Lodi, MD, a master's level clinical psychologist, received his medical degree in 1985 from the University of Hawaii. He completed his internship and residency in internal medicine at Columbia University, College of Physicians and Surgeons and worked for ten years as an internist, urgent care physician, and intensivist (ICU/CCU). After several years of additional training in alternative modalities, he narrowed his focus to integrative oncology. He is a member of the American Society of Clinical Oncology (ASCO), a certified Diplomat in Anti-Aging Medicine under the auspices of the American Academy of Anti-Aging Medicine (A4M), a Fellow in Integrative Oncology and an instructor in Insulin Potentiation Therapy.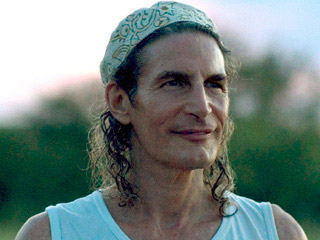 Dr. Gabriel Cousens
Medical Advisory Board
Gabriel Cousens functions as a true and complete holistic physician, homeopath, psychiatrist, family therapist, Ayurvedic practitioner, Chinese herbalist, world leading diabetes researcher, ecological leader, spiritual master, founder and director of Tree of Life Foundation and Tree of Life Center US, and bestselling author of the books Conscious Eating, Spiritual Nutrition: Six Foundations for Spiritual Life and Awakening of Kundalini, Rainbow Green Live Food Cuisine, There Is a Cure for Diabetes, Creating Peace by Being Peace, Torah as a Guide to Enlightenment, and Depression Free for Life. He is considered one of the leading live-food vegan medical doctors and holistic physicians.
Find a Certified Juice Guru Coach
Worldwide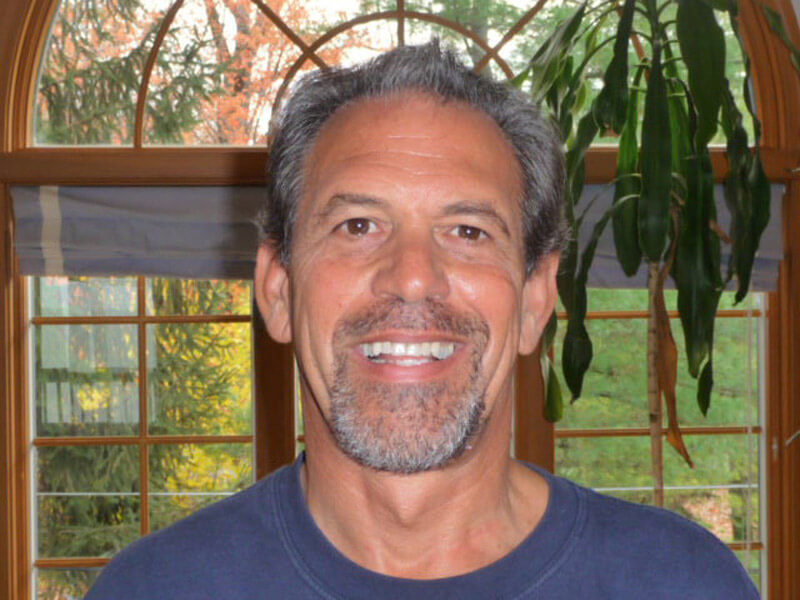 Jim Marconi
Cleveland, Ohio Region
Jim is a singer/songwriter, vegan health/juicing coach and co-founder of Plantastic Nutrition, a grassroots organization aimed at educating the public about the whole food plant based lifestyle through lectures and music. Jim has been a vegan for 38 years, juicing for over 30 years and wheatgrass juicing for the past 15 years.
Contact Jim: (440) 899-6717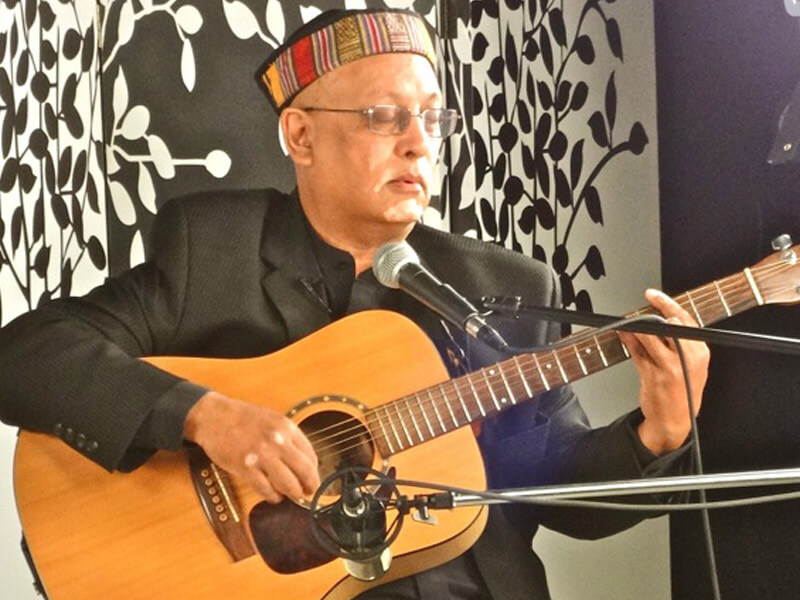 Iqbal Ishani
Canada Region
Iqbal Ishani was born in Kenya, of Indian parents, was raised across Europe, is a certified Qi Gong teacher and has a 20-year long career in film and sound production. Ishani is fluent in six languages, is a passionate singer songwriter, filmmaker, a certified juice fasting guide and became a Canadian citizen in 2011.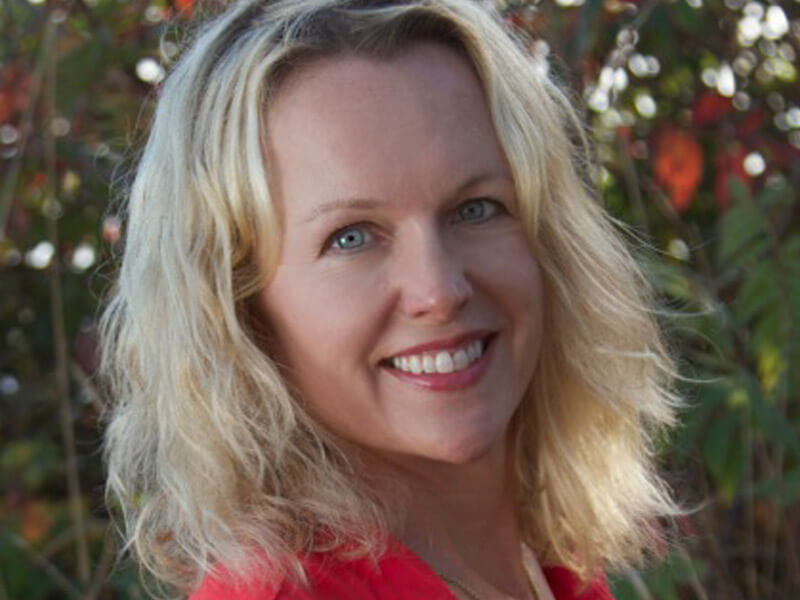 Kathy Bachmann
New Hampshire, MI Region
Kathy received her Health Coach training from the Institute for Integrative Nutrition in 2011 and recently became a Juice Guru practitioner. She has degrees in Psychology and Communications from State University of New York and studied Journalism at the University of Maryland. Kathy teaches juicing and juice fasting workshops.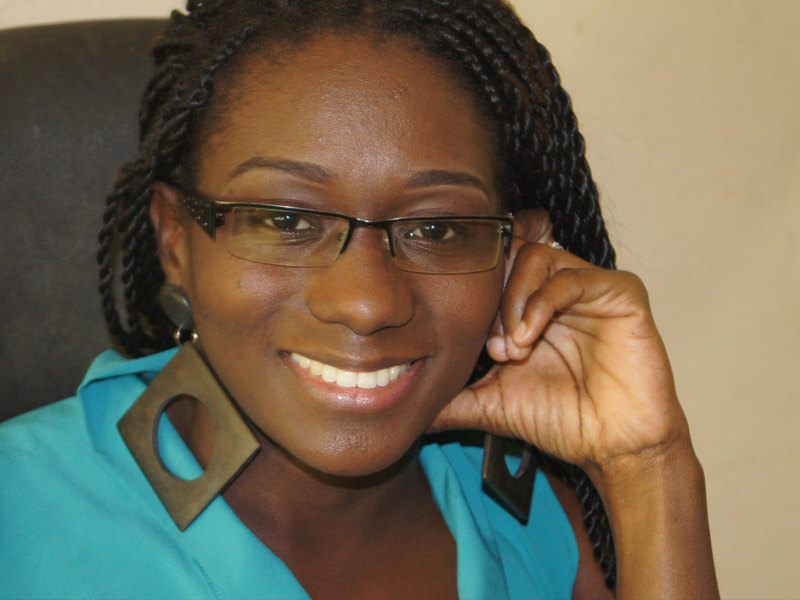 Rosita Waldon
Barbados Region
Rosita is a Certified Holistic Health Coach. Her focus is working with anyone who wants to change the health of their bodies. Rosita teaches Certified Chef classes on how you can cook to heal your body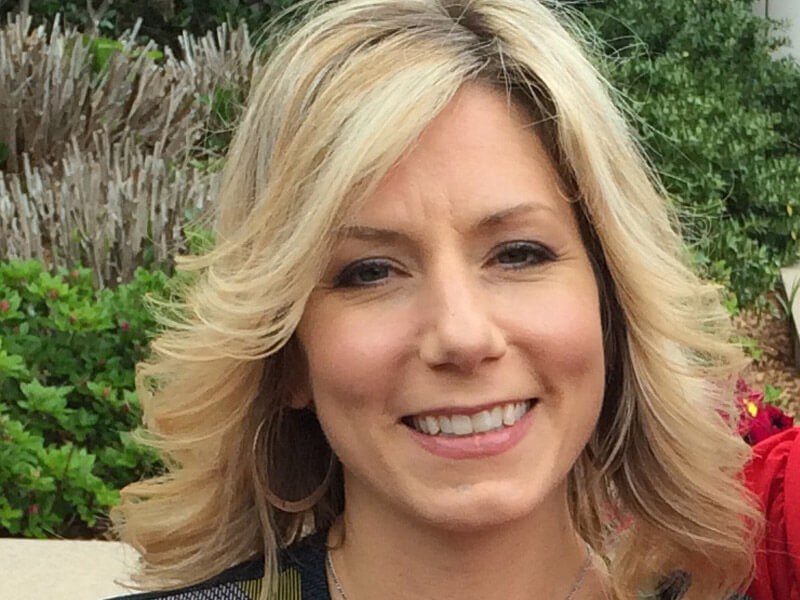 Karen Raspen
NorthEast Pennsylvania Region
Karen is a certified Juice Guru Coach and owner of "Bloomin' Juice", a juice fast and coaching service. Karen provides individual and group classes on cooking, plant based nutrition education and juice fasting.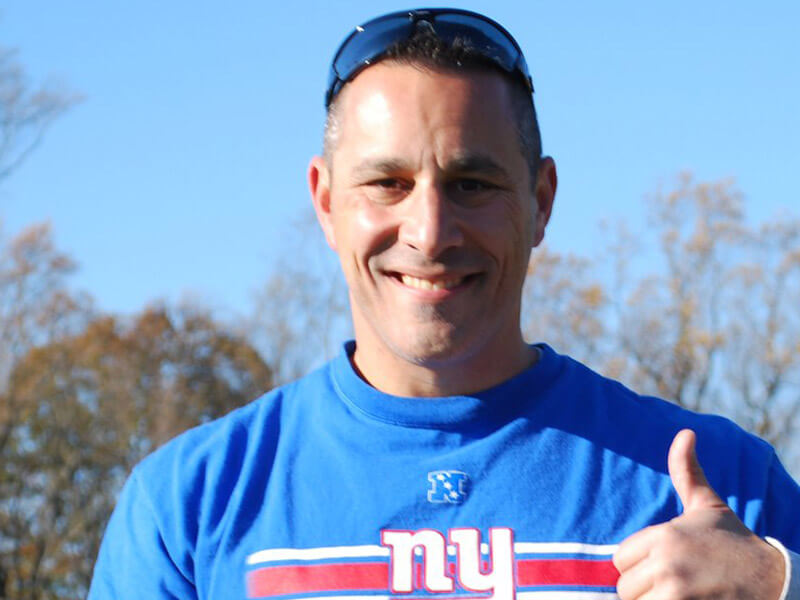 Rob Polon
Central New Jersey Region
Rob works with children to teach them how juicing can improve their performance in school and athletics. He is available to run group workshops and speaking engagements in schools throughout New Jersey.
Babette Davis
Southern California Region
Vegan soul food pioneer Babette Davis is the owner of Stuff I Eat Vegan Restaurant, a California restaurant that is vegan, organic and eco-friendly. Davis sees her path as a "spiritual philosophy that we as humans have a connection with the food we eat; therefore only the best deserves to enter our temples.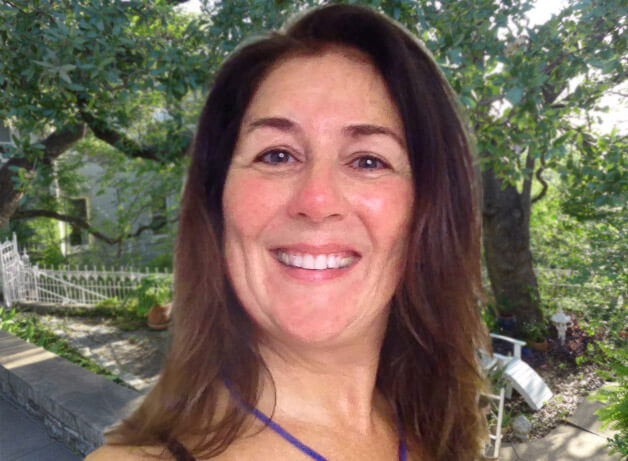 Catherine Jo Beaman
South Texas Region
Catherine is both a certified living foods chef and a Juice Guru practitioner. Born into a family of culinary matriarchs, she's also passionate about the art of Hospitality. Her nutrient rich services include personal cooking classes, detox support, juice feasting, and easy, positive coaching.
Contact Catherine: (503) 916-8625
Sharon Johnson
Atlanta, Georgia Region
Sharon is a Certified Health Coach and Raw Foods Educator. She specializes in helping her clients achieve their goals through conscious eating using raw living foods and juicing. Sharon is available to share her knowledge through public speaking, online media, personal coaching sessions, and raw food workshops.