Let Juicing Give You the Edge!
Be a revolutionary! DEFY useless fad diets. REDEFINE true health and vitality with juicing. And INSPIRE others to be unstoppable too. You're just one juice away from any dream. And you can start right here with the JG signature template recipe… FREE.
Let Juicing Give you the Edge!
Be a revolutionary! DEFY useless fad diets. REDEFINE true health and vitality with juicing. And  INSPIRE others to be unstoppable too. You're just one juice away from any dream. And you can start here with the JG signature template recipe… FREE.
Meet Steve Prussack.
Steve Prussack Juice Guru has been a leading figure in the wellness industry for almost 3 decades.
An author of two bestselling books on juicing, he developed The Juice Guru Method® and is the founder of the accredited Juice Guru Certification Program where he helps wellness entrepreneurs monetize their businesses by becoming Certified Juice Therapists.
Steve's mission is to empower you with easy to implement daily tools to help use juicing to catapult your wellness practice and stand out from the crowd.
Start with our Juice Guru videos to learn the ins and outs (and science) about juicing. You'll get inspired while learning the tips and tricks that would otherwise take decades to learn.
The Juice Guru Method ®
Here's how Juice Guru Steve Prussack can help…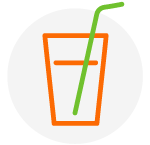 Step 1
Begin Your Journey with The Juicy Truth! 
From real inspiration and motivation to the ins and outs of juicing, to delicious recipes…  you can get it all here.  Starting with our JG TV Show.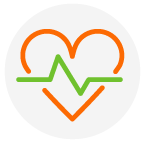 Step 2
Join the Juice Revolution!
Discover how to go from being tired, overweight and unhealthy to vibrant, lean and uber-healthy.  You'll gain the power to inspire thousands down the same path..
Step 3
Earn Money Saving the World.
Share the wealth with others by becoming a Certified Juice Therapist.  This special guide will give you the ideas (and courage) to create a life you love.
A big thumbs up to Steve on spreading the message of juicing and healthy living to all generations to come. I highly endorse Steve Prussack Juice Guru"
Juiceman Jay Kordich
Steve Prussack opens the door to new levels of health. He is doing the work that can change your life"
Dr. Gabriel Cousens
I recommend Steve Prussack, the Juice Guru, to anyone looking for the natural fountain of youth."
Chef Babette
Learn From The Masters
Want to connect with the leaders in the wellness community to find out how they built a thriving business?  Tune in weekly to gain valuable insights that you'll be able to implement in your own life and entrepreneurial health biz right away!
Steve's one-juice-a-day habit has changed my life. His passion for helping people carries through whether he is helping someone juice for the first time or whether he is helping an established wellness coach upgrade their business. You will be hard-pressed to find anyone in the wellness industry who knows more about juicing or marketing a health-based business. If you want to be able to live YOUR passion AND make money, then Steve can help you."
Dana Wilde
Steve is my go-to resource on all healthy eating and juicing topics. His knowledge on juicing surpasses anyone I know, and comes from his own experiences, years of tapping into the minds of experts, and helping so many people turn their health around for the better. And his certification program started a revolution by helping so many health professionals change their clients through juicing."
Tammy Mastroberte
The Tools of the Trade
I'm committed to make sure you have the best equipment to get healthier while making it super-affordable.  That means I've put together some packages you won't find anywhere.  Why do I want to over-deliver on this?  Because I am committed to walking you through every step to be a leading player in the Juice Revolution.  Let's make it painless (on your wallet). Consider this an investment in YOU, your business and your TRUE HEALTH INSURANCE POLICY.
Crush It Juicing
There are endless opportunities to build a hugely successful business using what you know and deepening your knowledge by becoming a Certified Juice Therapist? You can rake in the veggie bacon while empowering others to rebuild their life from the inside out. Our business-in-a-box training is accredited by the Complimentary Medical Association. Start living your life on your own dreams. Imagine what you can create.
Healthy Habits Start Here
We put together our FAVE juicing, smoothie and plant-based recipes to get you started.  You don't have to be a trained chef to put these incredible juice, smoothie and meal recipes together.  They were created for us… health entrepreneurs who don't have time to spend their life in the kitchen.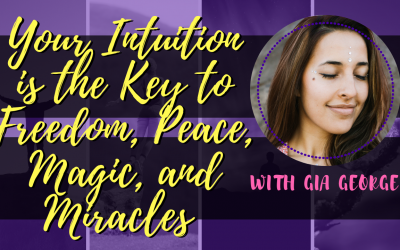 Gia George, a yoga & meditation teacher shares with us about intuition and how to use it to transform our lives.
read more
Juice Guru Medical Advisory Board
Dr. Joel Fuhrman, M.D. is a board-certified family physician, six-time New York Times best-selling author and internationally recognized expert on nutrition and natural healing, who specializes in preventing and reversing disease through nutritional methods leads the Juice Guru Medical Advisory Team. Dr. Fuhrman coined the term "Nutritarian" to describe his eating style, which is built around a diet of nutrient-dense, plant-rich foods.
Through his medical practice, as well as his New York Times best-selling books and PBS specials, Dr. Fuhrman has helped thousands of people lose weight permanently and reverse chronic diseases, such as heart disease, diabetes, autoimmune diseases and chronic pain syndromes, including migraines, using a nutrient-dense, plant-rich eating style that he calls the Nutritarian diet