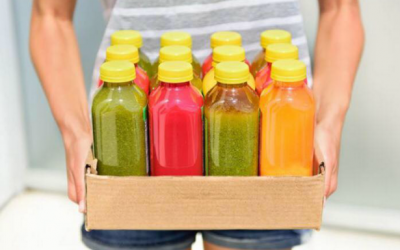 You know that you will need funds to get your Juicing Bar business up and running. You may have Certified Juice Therapist's qualifications, but you still need to get the cash to establish your dream business. One funding source isn't better than any other. Your decision will have a lot to do with your risk tolerance and the different contingencies you have in place. Read on to find out some of your funding sources and how they might help.
Grab the ONLY juicing recipe you'll ever need!
This is The ONLY Juice Recipe You'll Ever Need!   GET Juice Guru Steve Prussack's "TAPE TO THE FRIDGE" poster day.  It's the same recipe that was featured in our Amazon bestselling Book, Juice Guru: Transform Your Life by Adding One Juice A Day".