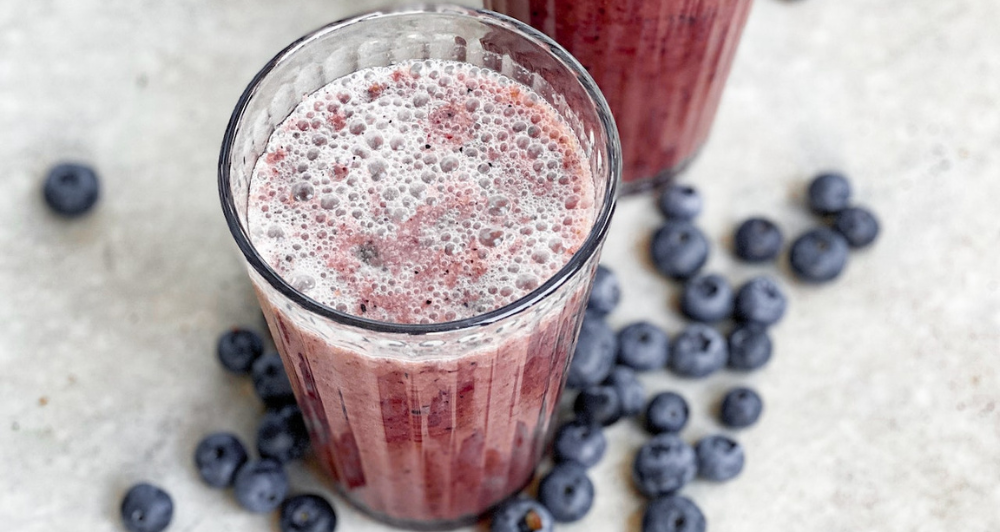 You'll find your thrill in this delicious blend of fruity goodness. The sweet and flavorful combination of apples, grapes and blueberries tastes sinful, but don't be fooled—it's so good for you! The blueberries alone are antioxidant all-stars, supporting cardiovascular and cognitive function and eye health.
3 apples, cored and sliced 3
2 cups red grapes 500 mL
1 cup blueberries 250 mL
1. Using a juicer, process half each of the apples, grapes and blueberries.
2. Following the same order, repeat with the remaining fruit.
3. Whisk well and serve immediately.
Have you tried these tips or recipes?
Tantalizingly sweet with a bright and zingy finish, this creamy juice tastes like a mild tropical hard candy.
This sweet and super-tart juice will knock your socks off! It's a perfect cleansing cocktail with a beautiful glowing red hue.