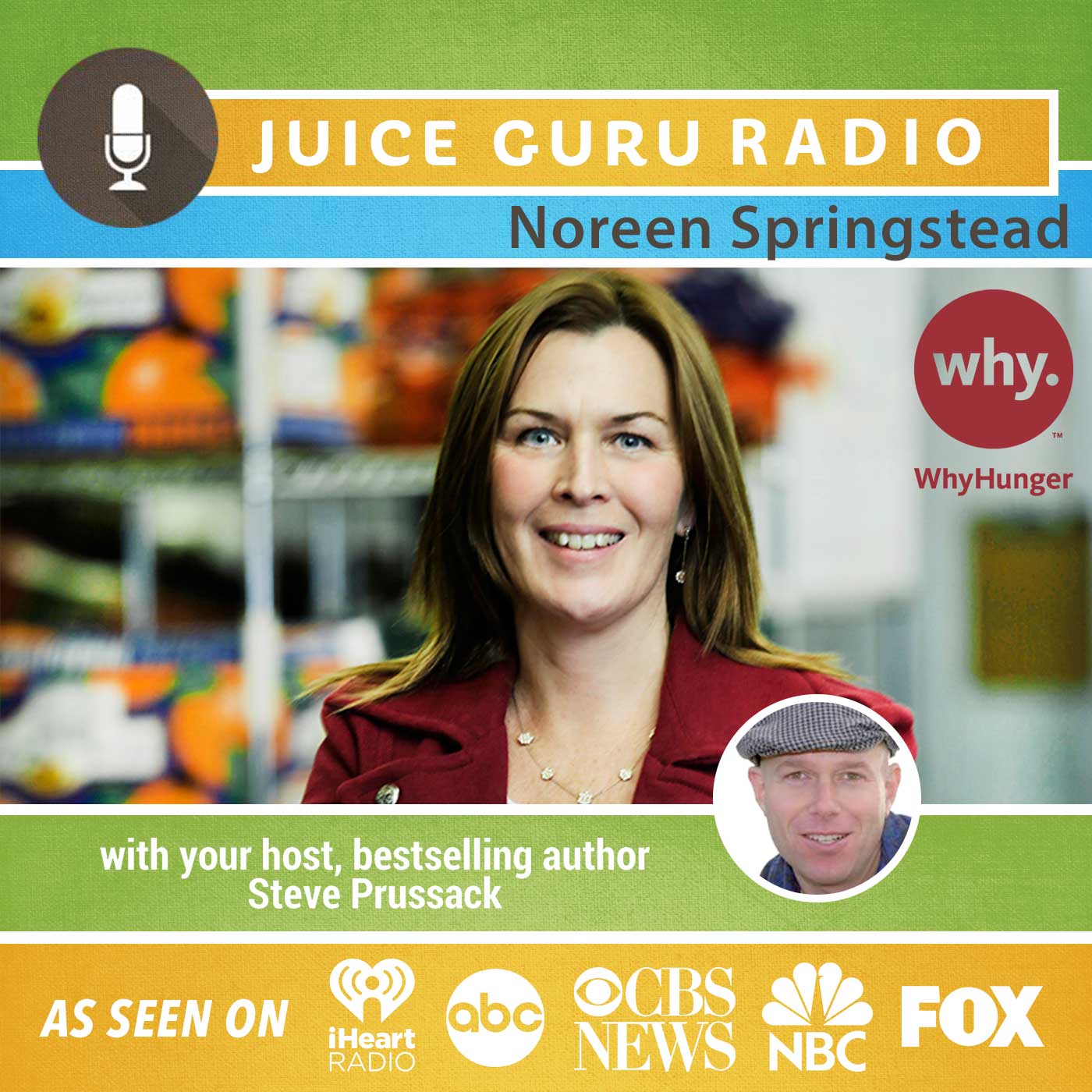 WhyHunger believes a world without hunger is possible. On today's show, find out from executive director of WhyHunger Noreen Springstead the steps we can take to create a world without hunger.
Noreen Springstead serves as executive director of WhyHunger—a 45 year-old global organization working in over 30 countries to end hunger and advance the human right to nutritious food, by providing critical resources to support grassroots movements and fuel community solutions rooted in social, environmental, racial and economic justice. Noreen started with the organization in 1992 as a front desk assistant and quickly worked up the ranks. Each day, she fights in solidarity with the millions of people around the world facing food insecurity. Noreen brings a unique and visionary approach to solving the hunger crisis, seeking to implement systemic change to tackle the root cause of hunger and build social justice for all.
Find out more about WhyHunger and get involved by clicking here.