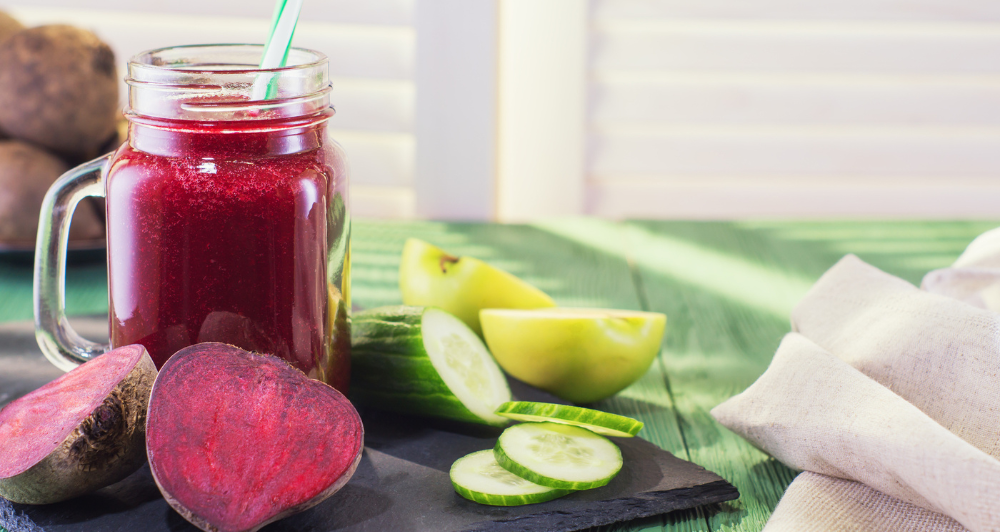 A delicious take on a favorite, this sweet yet sour and earthy juice is an incredible stamina builder. Research indicates that beet juice improves blood flow and supports improved bowel function and elimination.
It has also been reported to be a great source of energy and to aid in lowering blood pressure (results were based on the consumption of 1 cup/250 mL of beet juice a day for a total of four weeks).
1/4 beet, halved 1/4
1 lime, peeled and halved 1
2 cucumbers, quartered 2
1 cup young coconut water 250 mL
1. Using a juicer, process half each of the beet, lime and cucumber.
2. Following the same order, repeat with the remaining beet, lime and cucumber.
3. Add coconut water and whisk well. Serve immediately.
Have you tried these tips or recipes?
Sweet with a warm, gingery kick and the zest of fresh herbal parsley, this carrot juice recipe is the definition of vital!
This juice is extremely cleansing and has a pungent salty, tart, spicy flavor. It boasts quite a kick and will definitely wake up your taste