Cucumber Beet Carrot Juice
Mildly sweet and incredibly thirst-quenching, this juice has a full and rich, savory flavor.
Note: We recommend using heirloom carrots to avoid the high sugar content in traditional organic carrots. These can be found in many health food stores. They are often white, light orange or purple in color.
12 medium carrots
1 medium to large cucumber
1 large red beet
3 medium beet greens
1. In a low-rpm juicer, alternate pressing carrots, cucumber, red beet, and beet greens.
2. Stir and serve immediately.
Have you tried these tips or recipes?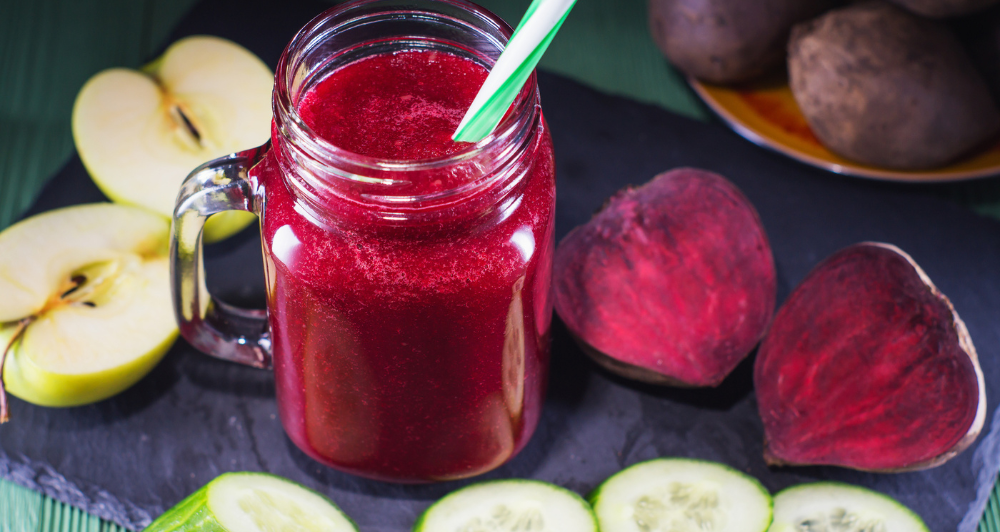 Apples, kale, beet and ginger come together so deliciously in this sweet, spicy and earthy juice. We praise this juice blend for the incredible dose
This sweet and earthy beet juice recipe is the perfect carrier for aromatic and herbal parsley.