Celery Cucumber Lemon Apple Kale Ginger Juice
This zesty, sweet, and sour juice is full-flavored with just the right blend of bright, light flavors and a mild spicy kick. The ginger and lemon are delightfully tingling.
2 medium celery stalks
1 medium cucumber, sliced
1 medium lemon, outer rind removed, white pith intact, and sectioned
3 medium green apples, cored and chopped
3 large kale leaves
1 (1in.) piece fresh ginger
1. In a low-rpm juicer, alternate pressing celery, cucumber, lemon sections, green apple slices, kale leaves, and ginger.
2. Stir and serve immediately.
Have you tried these tips or recipes?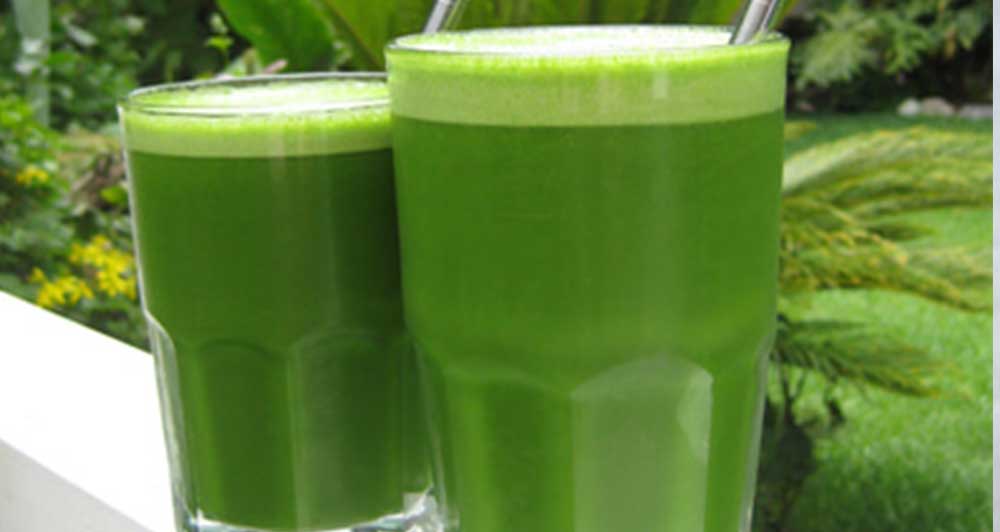 Want a pick-me-up for your skin, hair and nails? Try this juice.
Sweet carrots and apples are perfectly balanced with the tang of tart lemon, savory celery, and robust bell pepper.