Cucumber Beet Coconut Juice
With a slightly tropical twist, this sweet juice has a deeply satisfying mild and clean taste.
2 medium to large cucumbers
½ large red beet, chopped
3 medium beet greens
Water from 1 large young coconut (2 cups)
1. In a low-rpm juicer, alternate pressing cucumbers, red beet, beet greens.
2. Stir in young coconut water.
3. Serve immediately.
Have you tried these tips or recipes?
This sweet and citrusy yet earthy tonic is extremely health-promoting. It'll leave you with boundless energy.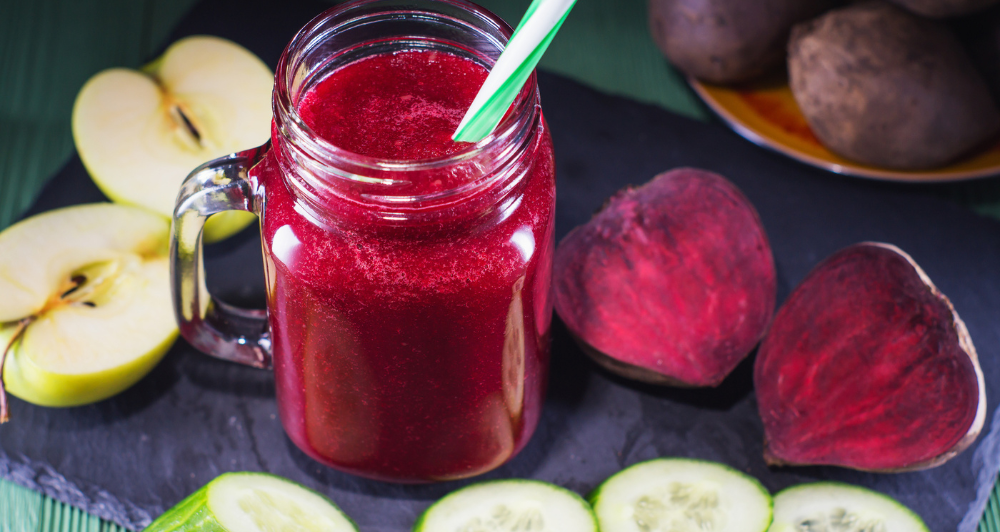 Apples, kale, beet and ginger come together so deliciously in this sweet, spicy and earthy juice. We praise this juice blend for the incredible dose
Mildly sweet and incredibly thirst-quenching, this juice has a full and rich, savory flavor.