Hollywood Celebrity Juice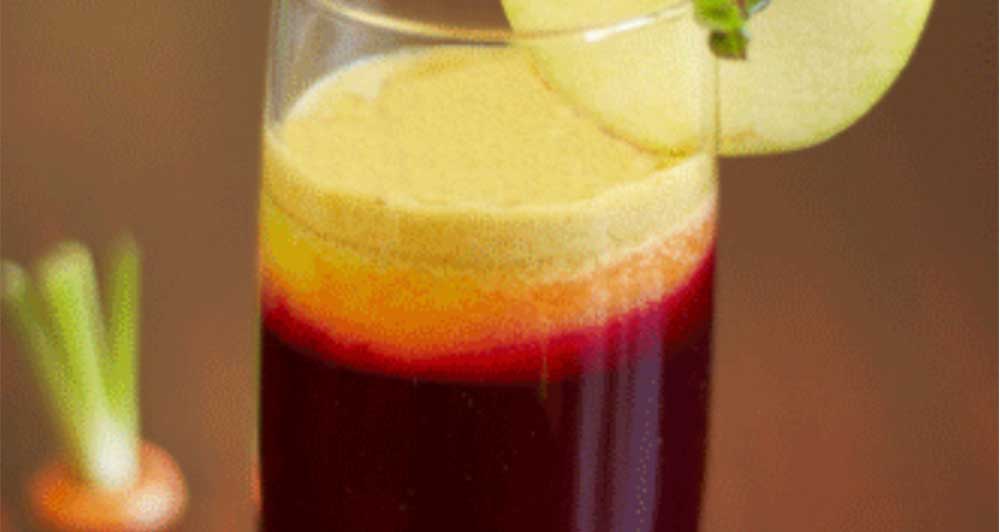 This brilliantly colored pink juice blend is famous for its tasty pineapple flavor that perfectly complements earthy beets and bright spearmint.
1/2 medium-small red beet, sliced
2 large Granny Smith apples, cored and sliced
1/2 large pineapple, peeled, cored, and sliced
3 medium sprigs spearmint
1. In a low-rpm juicer, alternate pressing red beet slices, Granny Smith apple slices, pineapple slices, and spearmint.
2. Stir and serve immediately.
Have you tried these tips or recipes?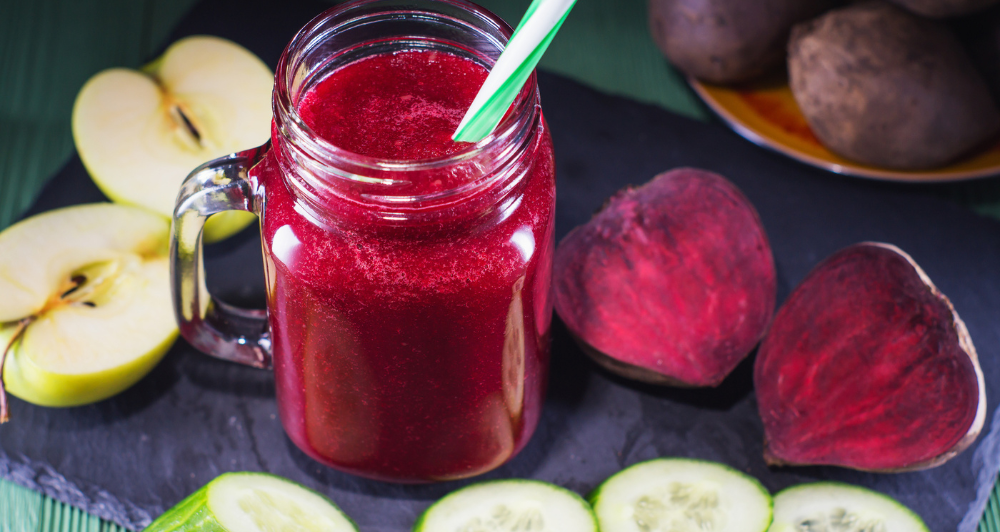 Apples, kale, beet and ginger come together so deliciously in this sweet, spicy and earthy juice. We praise this juice blend for the incredible dose ...
This mild-flavored juice is a cleansing powerhouse! Sweet and delicious, it's also very healing and purifying.