Kale Mustard Red Grape Lemon Juice
This juice is a zinger, with its potent sweet taste and stimulating, spicy and zesty taste sensation.
2 medium to large bunches red grapes (4 cups)
4 medium kale leaves
1 medium lemon, outer rind removed, white pith intact, and sectioned
1 small mustard green leaf
1. In a low-rpm juicer, alternate pressing red grapes, kale leaves, lemon sections, and mustard green leaf.
2. Stir and serve immediately.
Have you tried these tips or recipes?
This juice has an earthy yet supremely sweet taste that works perfectly with zingy lemon.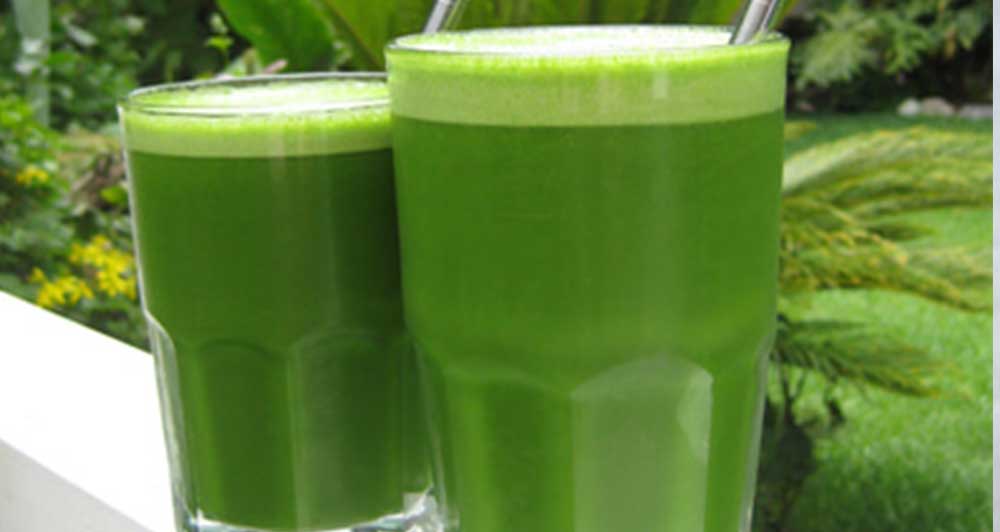 Want a pick-me-up for your skin, hair and nails? Try this juice.