Popeye Muscle-Builder Juicer
This juice tastes fresh, flavorful, and mild. Cabbage adds a slightly sweet and zesty taste that blends nicely with the other ingredients for an earthy and smooth finish.
Serving Size: 4 Cups
2 medium to large cucumbers, sliced
3 large kale leaves
2 medium Fuji apples, cored and sliced
1 large handful fresh spinach leaves
½ very small head green cabbage, chopped (about 1 cup)
1. In a low-rpm juicer, alternate pressing cucumbers, kale leaves, Fuji apple slices, spinach leaves, and cabbage.
2. Stir and serve immediately.
Have you tried these tips or recipes?
This sweet and slightly spicy juice is tinged with warming ginger and has an aromatic citrusy flavor imparted by cilantro, nature's natural chelator.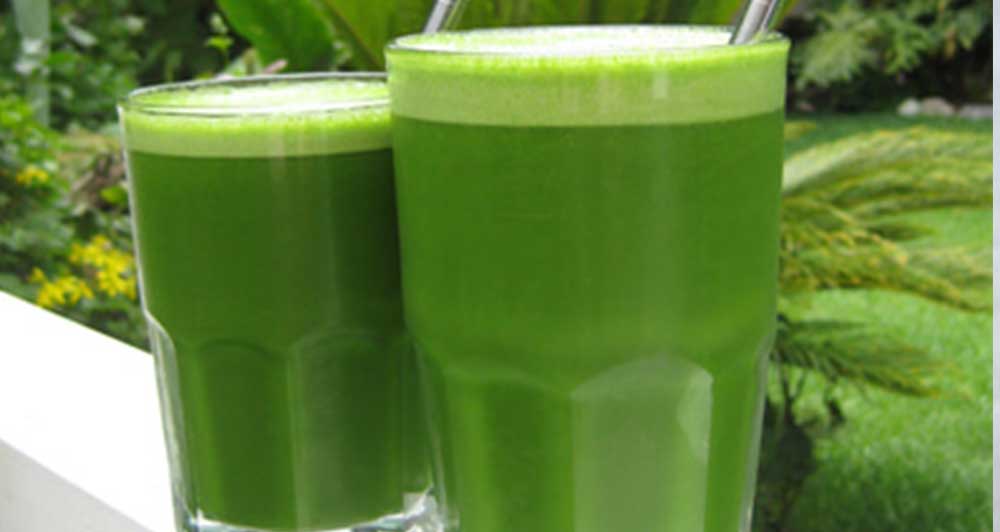 Want a pick-me-up for your skin, hair and nails? Try this juice.
This juice has an earthy yet supremely sweet taste that works perfectly with zingy lemon.