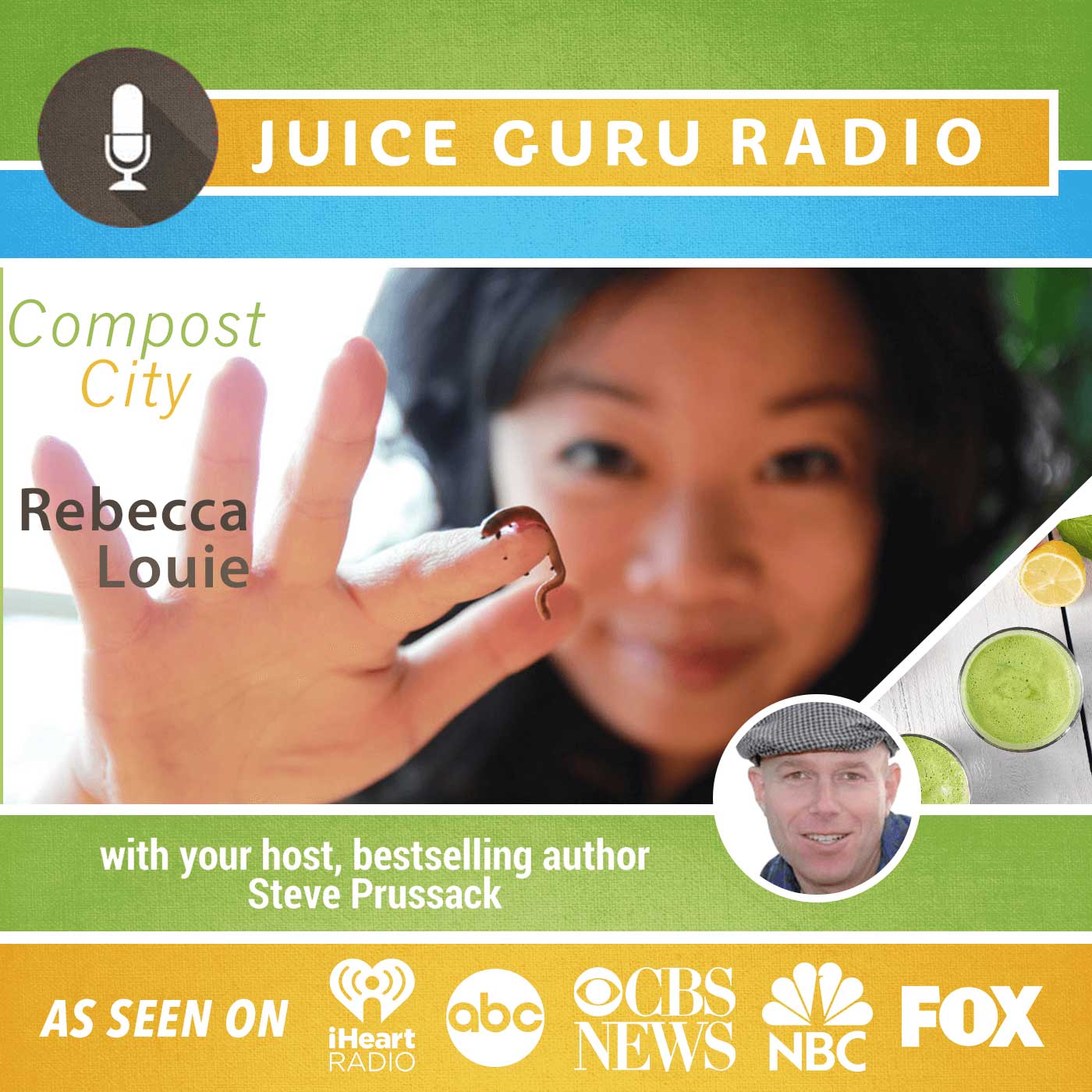 Author Rebecca Louie show us how to easily choose and care for a compost system that fits perfectly into your (tiny) space, (busy) schedule, and (multifaceted) lifestyle.
Stop throwing that pulp away! Our guest will help you:
• compost your food scraps and yard waste with ease
• ease your fears of backbreaking labor, obnoxious odors, big messes, and creepy crawlies (hint: you can compost successfully without any of the above!)
• convince compost-wary family, friends, neighbors, and community leaders to green-light your compost dreams
Rebecca Louie, a certified Master Composter, is also a journalist, beekeeper, and friend to all worms. She divides her time between New York City and the Catskill Mountains. To learn more about Rebecca and her work, please visit rebeccalouie.com and thecompostess.com.
Never miss a show!  Subscribe to Juice Guru Radio below.
Grab the ONLY juice recipe you'll ever need!
This is The ONLY Juice Recipe You'll Ever Need! GET Juice Guru Steve Prussack's "TAPE TO THE FRIDGE" poster day. It's the same recipe that was featured in our Amazon bestselling Book, Juice Guru: Transform Your Life by Adding One Juice A Day".