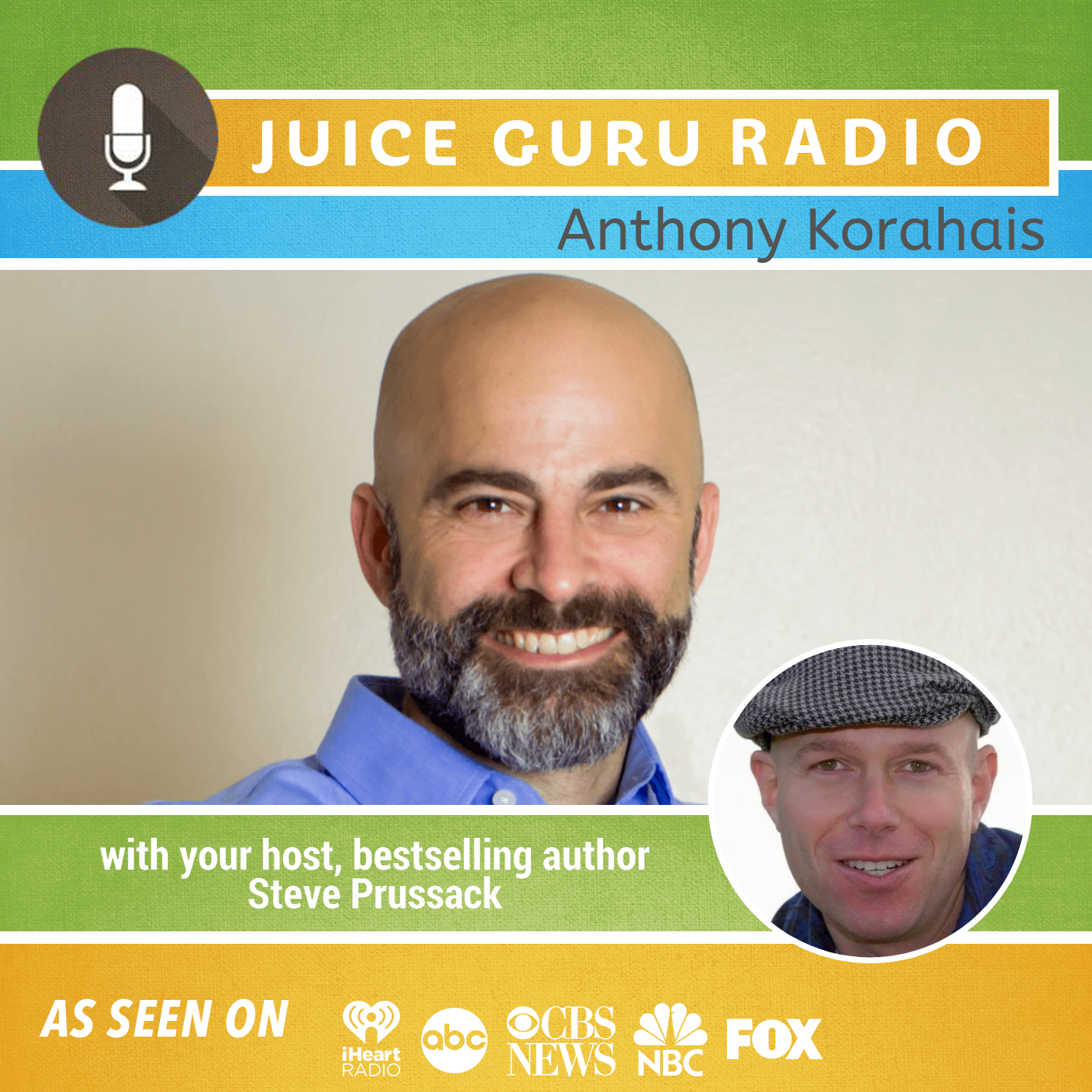 Here's what you'll find out:
• Anthony's story with Qigong.
• How does Qigong help supercharge the body's healing systems?
• Why Qigong will one day be bigger than yoga?
About our Guest:
Anthony Korahais healed himself of clinical depression, low back pain, anxiety, and chronic fatigue using the ancient Chinese healing art of qigong. Since then he has helped thousands of people from all over the world to use qigong for their own, stubborn health issues. Today, he runs a popular blog, where he has published over 160 free articles about qigong and Taichi. His international organization, Flowing Zen, has 25 certified qigong instructors, and he offers retreats, workshops, online classes. 
Never miss a show!  Subscribe to Juice Guru Radio below.
Grab the ONLY juicing recipe you'll ever need!
This is The ONLY Juice Recipe You'll Ever Need! GET Juice Guru Steve Prussack's "TAPE TO THE FRIDGE" poster day. It's the same recipe that was featured in our Amazon bestselling Book, Juice Guru: Transform Your Life by Adding One Juice A Day".