Why We Should Eat Raw Foods
Why We Should Eat Raw Foods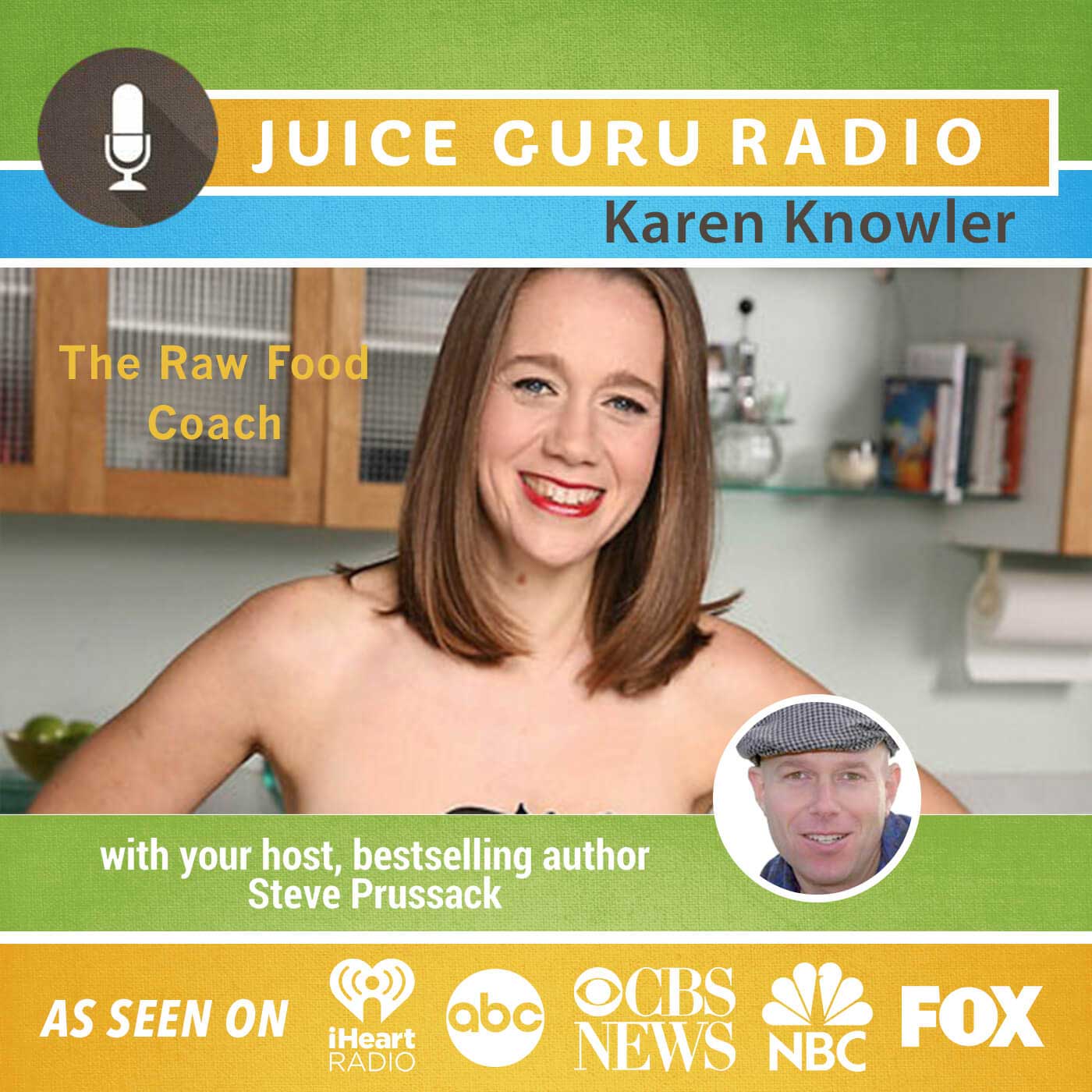 Who:  Karen Knowler – The Raw Food Coach
What We Talked About:  How eating more raw foods can help us experience physical, emotional and spiritual benefits.
Why I Like Karen:  Karen is passionate about spreading the message about raw foods. I have interviewed her many times throughout the year and it's always enlightening for our listeners.
Great Line: It's about lifeforce when it comes to raw food. Raw food is in its whole, natural, untainted state. And therefore its loaded with vitamins, minerals, enzymes, oxygen, phytochemicals… everything that nature intended.
Where to Learn More:  http://www.rawfoodcoach.com
Never miss a show!  Subscribe to Juice Guru Radio below.
Grab the ONLY juice recipe you'll ever need!
This is The ONLY Juice Recipe You'll Ever Need! GET Juice Guru Steve Prussack's "TAPE TO THE FRIDGE" poster day. It's the same recipe that was featured in our Amazon bestselling Book, Juice Guru: Transform Your Life by Adding One Juice A Day".