How to Become a Holistic Health Practitioner
Steve Prussack, Founder of Juice Guru Institute
You're being nudged to follow your dreams and stake your claim in the health and wellness industry and considering Holistic Health Coaching as a legitimate pathway. 
You're ready to take action…confidant that a career immersed in positively impacting lives is your perfect fit for you. 
Here's what you must do to become a holistic health practitioner.
First, get certified…but where? Picking the right program is a big commitment and investment in yourself and may affect your future opportunities. 
Suppose you don't have the time or the finances to do a four-year degree. In that case, a certification program is often a very cost-effective solution. 
You'll want to have several criteria to consider when evaluating your certification program options. Have these written down so you can organize your decision-making process, because trust us, there is a dearth of information out there that you will get lost down. If you don't have an anchor (the criteria) to pull you back out, you will never resurface with a sensible decision. So let's dive in…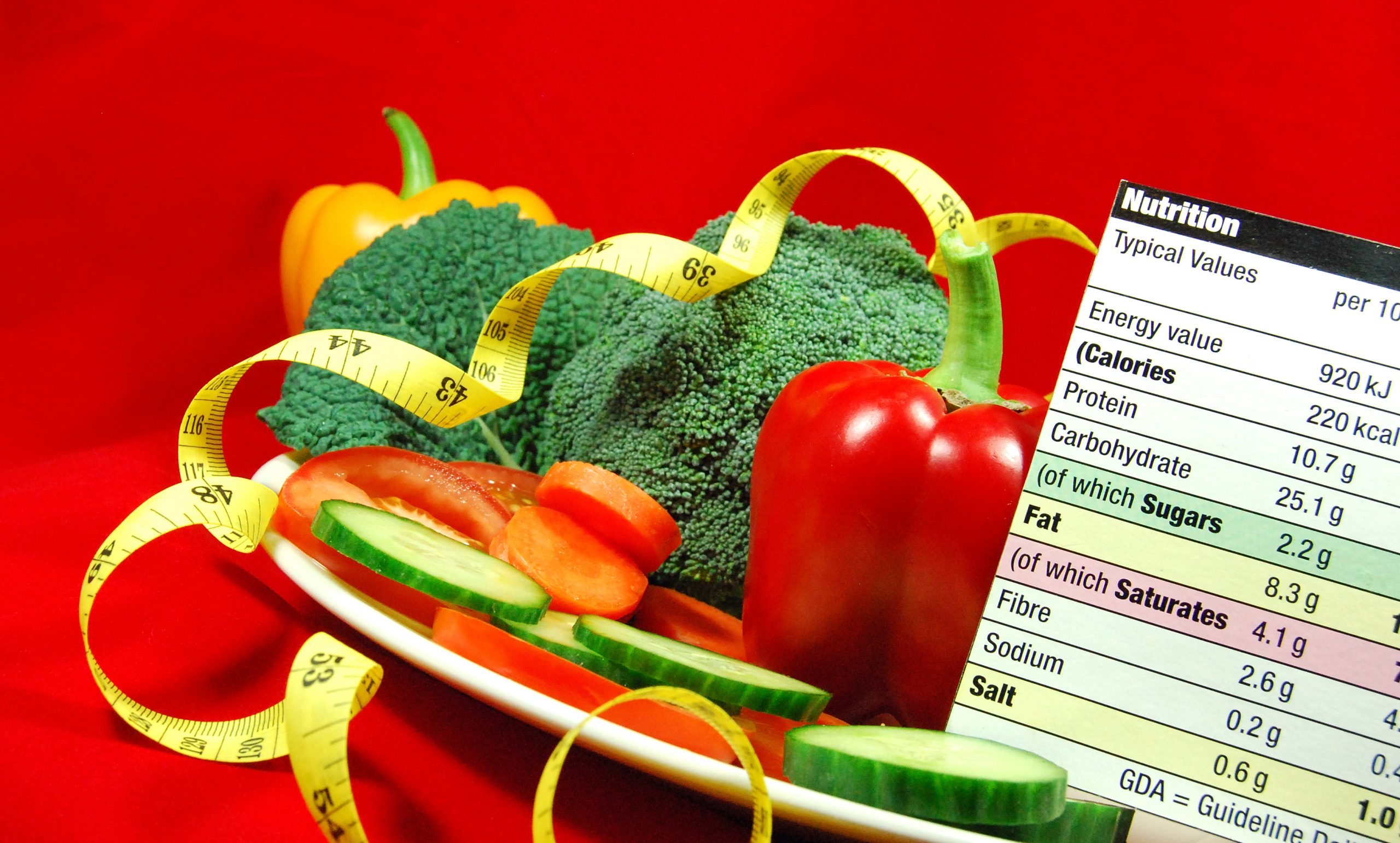 Do Your Research
No organization reinforces specific course requirements or hours needed to train. You also don't need a license to practice as a health coach.
For that reason, if you want to be a great Holistic Health Practitioner, it's essential to look into the individual programs. This ensures they have a good curriculum and accredited by reputable bodies to make sure you come out the end with the skills needed to help others. But first…
Explore Your Motivation
Take some time to understand why you are interested in becoming a Holistic Health Practitioner. Sure, you want to help others to reach optimal wellness, that's virtuous. But it would help if you explored a little deeper.
Have you had your own health crisis'? Have you seen a loved one struggle with their own health challenges? Are there changes you want to make in your life? 
Understanding your motivation to become a Holistic Health Practitioner can guide you in what will be essential for you when looking for a program. Is behavior change more critical than nutrition? Are the topics of business and marketing so you can make an income just as crucial as learning about motivation? Only you will know that answer.
All the programs offered out there have different philosophies, approaches and focuses'. If you know what drives you forward in your pursuit of this type of work on a personal and professional level, it will do two things: 
Help you choose a program that aligns with your values. 

It will assist you in maintaining motivation when the going gets tough…and that happens in any career.
How Long is the Program?
There is a big divide in the length of programs offered out there. Be sure to consider how long you will be able to maintain motivation. You know how you operate. 
Some busy people prefer to have their program to be shorter yet intensive. Being able to immerse themselves in the study because they know that's how they function best. Others prefer to do their program part-time over several years. The only one who knows how they work best is YOU. Ensure that the structure realistically fits with your schedule.
Delivery of the Program
Consider how you prefer to learn. 
Do you like sitting in a classroom with other like-minded individuals, or do you prefer learning through online classes? 

Do you prefer to have a time limit with designated assignment deadlines, or have the opportunity to work your way through the program at your own pace? 

Are you geographically isolated and specifically require online options? Are you able to travel occasionally to attend practical sessions or weekend seminars?

How much access to professionals and experts do you have and is it clear how you can access them?
There are multiple options using different technologies for education delivery. It would be best if you considered how you learn and work at your optimum. 
Remember, this is a significant investment of your time and money. You want to enjoy the learning process and finish your certification as quickly as feasibly possible.
How much does it cost?
Holistic Health Practitioner certification programs vary significantly in regards to cost. It would help if you weighed up what you get for your dollar. 
For example, the certification program with Juice Guru offers a double certification – you can register as a Holistic Health Practitioner and a Certified Juice Therapist, a speciality accreditation.
Another cost you should consider is the materials needed to complete the course work. Some courses require you to buy additional textbooks which can add up quickly on top of your tuition. Others offer all learning materials as a part of the full cost price, like in the Juice Guru Certification Program.
It would be best if you thought of these costs as an investment in yourself. But you also have to make the payments and know what the potential return could be—some questions you might want to ask yourself to clarify whether the cost is worth it.
Is it feasible to manage in your current financial position?

Are there payment plans you can utilize to help you out?

What will your potential income be after earning your certification?

How long will it take to recoup your costs for tuition?

Do they offer modules on starting your business and marketing to accelerate your earning potential?
Investigate the costs and inclusions of the accredited programs you're interested in and compare them. This process often gives you clear information and narrows down your search for the perfect certification program.
Review the Curriculum
The next area to consider is the extent of the curriculum. A great idea is to download the resources they offer and determine whether you believe the curriculum is comprehensive enough for your needs and speaks to you. 
Are the modules interesting to you? Is there anything you feel is missing from the curriculum? Do you get business education to launch you in your new career? Does their approach gel with your focus on health, wellbeing and nutrition?
What's the End Certification?
If you want to hold yourself up as a profession in the wellness marketplace, you must be certified. A significant consideration should be what title or designation you can obtain at the end of the program. Also, what is the regulating and certification body that the school associates itself with? Are they reputable?
The Juice Guru Certification Program is accredited by the Complementary Medical Association (CMA) and recognized nationally as a college of Natural Juice Therapy.
Additionally, this program is accredited by the widely recognized third-party organization The American Association of Drugless Practitioners (AADP).
This way, you are safe and assured you are getting the relevant and necessary training and instruction to work with clients. 
When you graduate, you'll be eligible to apply to be a board-certified Holistic Health Practitioner through the AADP. You will not only be able to work with clients as a Holistic Health Practitioner, but as a Certified Juice Therapist. This means you have specialized training to further stand out in the wellness space and achieve extraordinary success.
Talk to Others and Read the Reviews
Because you will spend a good chunk of money on your education, you shouldn't solely depend on the certification program's website testimonials to decide whether it's the right fit for you. 
Contact others who have gone through the program. Ask them what their experience was like. Explore whether they loved the course and if they felt supported to transform into a Holistic Health Practitioner. 
All it takes is a social media DM, and people are usually willing to share with you. You can also consider checking out the Better Business Bureau to find any independent reviews. 
Get Certified
There are plenty of people who call themselves health and wellness coaches, but not all are certified.  If you want to have professional legitimacy, you need the certification.
Once you decide and put the money down, it's time to start completing the course requirements. That means committing regular time to the course work. Utilize the opportunities you have to join small support groups within the course to have a safe space to discuss and explore your fears or questions about the course work. Chances are this is not the first time this has come up.
Choose Your Speciality
The area of holistic health and wellbeing is extensive. A true professional caters to a specific niche but can look at every facet of their client's life to achieve a well-balanced and well-lived life. 
Consider specializing in one area, so you are not overwhelmed by the choices. This specialization can be done with the Juice Guru Certification program. You can become a Holistic Health Practitioner, along with being a Certified Juice Therapist and focusing on juicing as your primary mode of delivering overall health and wellness to your clients. 
Get Training in Other Disciplines
Holistic Health Practitioners take a different approach to individuals wellbeing in a way that other health professionals don't. They focus on the clients' physical, emotional, and mental health to find long-term, workable solutions to improve the overall quality of life.
This means you should be knowledgeable in many areas. That requires investing in your own education and training. 
You might want to consider other certification programs that focus on the skills needed in your niche, such as NLP, kinesiology, CBT, Yoga, Pilates or even acupuncture.
Practice, Practice, Practice
Once you're through with the course's theoretical parts, it's time to put what you have learned into practice.
Every reputable Holistic Health Practitioner program requires students to practice coaching sessions while they are learning the process. Work with other students, your mentors, family and friends to facilitate practice sessions. This is often safer and less stressful than having individuals you don't know. The more comfortable you are during your certification process, the easier it will be after you have graduated.
Build A Business Plan
Before finishing your certification course, you should start thinking about the next phase of the process. Putting a workable business plan together. An excellent certification course will provide education on this process or give you access to materials to complete this part of the process. 
If you decide to do the Certified Juice Therapist program with The Juice Guru Method®, you'll have access to a 'Business in a Box' toolkit' which includes customizable templates for all your business needs along with business management tools. You will also be guided through specific education by experts in the wellness field on business and marketing to take your earning capacity to the next level.
Earn Dollars
For some, being a Holistic Health Practitioner offers an extraordinary opportunity to transform someone else's life. If you've ever dealt with anxiety, weight gain, cancer or food intolerances, you understand how overwhelming it can be. And being the person to assist in an individual's wellness reinvention can be amazing. But this feeling doesn't put food on the table.
You should look into how much you can realistically expect to make working as a Holistic Health Practitioner? 
In most cases, you'll start your own business, and it's an individual choice how much you want to charge. In this situation, decide for yourself what you think your services are worth. 
Within the Certified Juice Therapist program with The Juice Guru Method®, we deliver specific training modules to help you work through this process. We will also help you build your business and generate an income immediately. The Juice Guru program will also help you discover multiple ways to expand your services so you can grow your business, even during a pandemic.
According to Glassdoor, if you choose to work within a hospital or clinic, the base salary will be around $46,764 per year.
By following the process above, you will not only attain your quality certification; you'll be practising as a Certified Juice Therapist and Holistic Health Practitioner in no time.
For more information, contact us either by phone US (800) 637-1680 or Email to get in touch with our admissions team and ask any questions you want. 
Or, to make it super simple, begin your transformational journey today by completing a short application here and one of our admission reps will be in touch within 48 hours to guide you through the process.
Who Becomes a Holistic Health Practitioner?
Holistic Health practitioners and coaches are flexible and have a breadth of wellness knowledge to fulfil many different roles, depending on their individual specialities and area of health focus.
Holistic Health Practitioners are passionate about health and wellness. They are usually in the wellness field already, looking to add impact to their outreach. However, experience is not required to become a Holistic Health Practitioner. It can be a rewarding career change for anyone passionate about health and wellness.
The people who choose this type of career categorically love to help people. They enjoy working with people one-on-one or in groups and find it incredibly rewarding to see positive transformations in others' lives. 
They can show flexibility in their approach. Understanding that individuals will often approach them for one particular reason, but they will have to implement support and strategies to work through obstacles that were seemingly unrelated in the beginning.
What are the Benefits of Being a Holistic Health Practitioner?
For Holistic Health Practitioners, the benefits of being a coach are immense. They may play a role in your consideration of this exciting career path.
Leadership
Holistic Health coaching allows you to become a leader in your community. You will be stepping forward and showing up as an example and living a healthy lifestyle encompassing all your values and teachings. You show the world you can have a life well-lived, no matter what your obstacles are or have been.
Accountability
You will be living and breathing accountability – showing up for your clients and holding space for them to work through their challenges so they can make shifts in their life. 
Positively Impact Others
One of the most rewarding elements to Holistic Health Coaching is the impact you have on clients who have previously struggled to achieve their goals or are facing morbidity due to chronic illness.
As a Holistic Health Practitioner, there is clinical evidence that you are a part of the long-term solution to the chronic disease health crisis. As a practitioner, you get to implement your skills and strategies to inspire, motivate and provide a level of accountability for your clients to achieve their goals and long-term sustainable gains.
Flexibility in Practice
By examining the whole picture of the client's life, a Holistic Health Practitioner has a greater chance of finding the factors preventing an individual from reaching their goals. You are not stuck with one theory or facet of coaching. By getting to the heart of why a person is struggling, a Holistic Health Practitioner can help those who have previously failed to meet their goals in the past.
Well Rounded Knowledge
A wonderful aspect of holistic health coaching is being curious and well-rounded in your knowledge so you can be sure you don't hold a 'one-size-fits-all' approach to health and wellbeing.
When you complete the Juice Guru Certification Program with integration of The Juice Guru Method®, you have access to the knowledge base of many world-renowned health and wellness experts and masters—delivering different concepts and strategies for you to truly stand out in the wellness field.
Connection with Others
You get to create strong bonds between you and your clients. This is the fabric of a life well-lived, and you get to do it for a career!
Job Satisfaction
Holistic Health Practitioners are passionate about what they do. Being able to witness clients attaining their health and wellness goals such as getting off medication, losing weight or reducing their risk of diabetes is a great reason to keep working hard.
Prevention Not Prescription
Holistic Health Practitioners believe in preventing health issues is far better than medicating for them later down the track. While medications have their place, prevention and getting people off the chronic disease merry-go-round is incredibly satisfying. Knowing the changes can be sustainable and cause massive benefits later in life is even better.
Career Flexibility
As a Holistic Health Practitioner, you can work from anywhere, anytime, and there is a wide range of potential job opportunities. Building your own health coaching practice to fit your needs is up to you how it will look. There is an increasing shift to taking practices online to balance families, community commitments, and clients.
Many Certified Holistic Health Practitioners use their certification to jump off into other wellness-centered businesses. They can pursue other options such as writing books, lecturing, holding wellness retreats, bricks and mortar business such as juice bars and creating digital products.
Many Juice Guru Program students have gone onto building spectacular wellness-focused business' solely from their Juice Therapy Certification.
Generous Income
In most cases, you'll start your own business, and it's an individual choice how much you want to charge. In this situation, you need to decide for yourself what you think your services are worth. However, there is potential for an expansive income. 
When you do the Certified Juice Therapist program with The Juice Guru Method®, we deliver specific training to help you build your business and generate an income immediately. We can also help you discover multiple ways to expand your services so you can grow your business, even during the pandemic.
If you are choosing to work within a hospital or clinic, according to Glassdoor, the base salary will be around $46,764 per year. That is an excellent jumping-off point for a beginner. You can expect to earn up to six figures and beyond when you build your own practice from the ground up.  Mindset and implementation is everything, so don't let negative thoughts hold you back.
Improve your Own Health
While you are helping people seek their own health transformations, you are participating in your own. The truth is many people who enrol in certification programs initially do so because they want to learn more about nutrition or some other aspect of wellness.
Opportunities
As mentioned above, creating your own practice isn't the only way to use your Holistic Health Practitioner certification. Other opportunities include working in Doctors offices, large organizations or corporations, wellness centers, spas, schools, natural food stores and more. There is no limit to the opportunities that this type of certification opens up for you.
As you can see, there are many benefits for people who choose to become a Holistic Health Practitioner. All it takes is a decision to step forward and follow your passion.
If you have any more questions, why not reach out. For more information, contact us either by phone US (800) 637-1680 or Email to get in touch with our admissions team and ask any questions you want. 
Or, to make it super simple, begin your transformational journey today by completing a short application here and one of our admission reps will be in touch within 48 hours to guide you through the process.
Works Cited
Dejohghe, L. L., Becker, J., Froboese, I., & Schaller, A. (2017). Long-term effectiveness of health coaching in rehabilitation and prevention: A systematic review. Patient Education and Counseling, 100(9), 1643-1653. Retrieved 2021, from http://www.sciencedirect.com/science/article/pii/S073839911730246X
About Steve Prussack
Steve Prussack is the founder of Juice Guru Institute. He is the bestselling author of "Juice Guru" and "The Complete Idiot's Guide to Juice Fasting".
Grab the ONLY juice recipe you'll ever need!
This is The ONLY Juice Recipe You'll Ever Need! GET Juice Guru Steve Prussack's "TAPE TO THE FRIDGE" poster day. It's the same recipe that was featured in our Amazon bestselling Book, Juice Guru: Transform Your Life by Adding One Juice A Day".