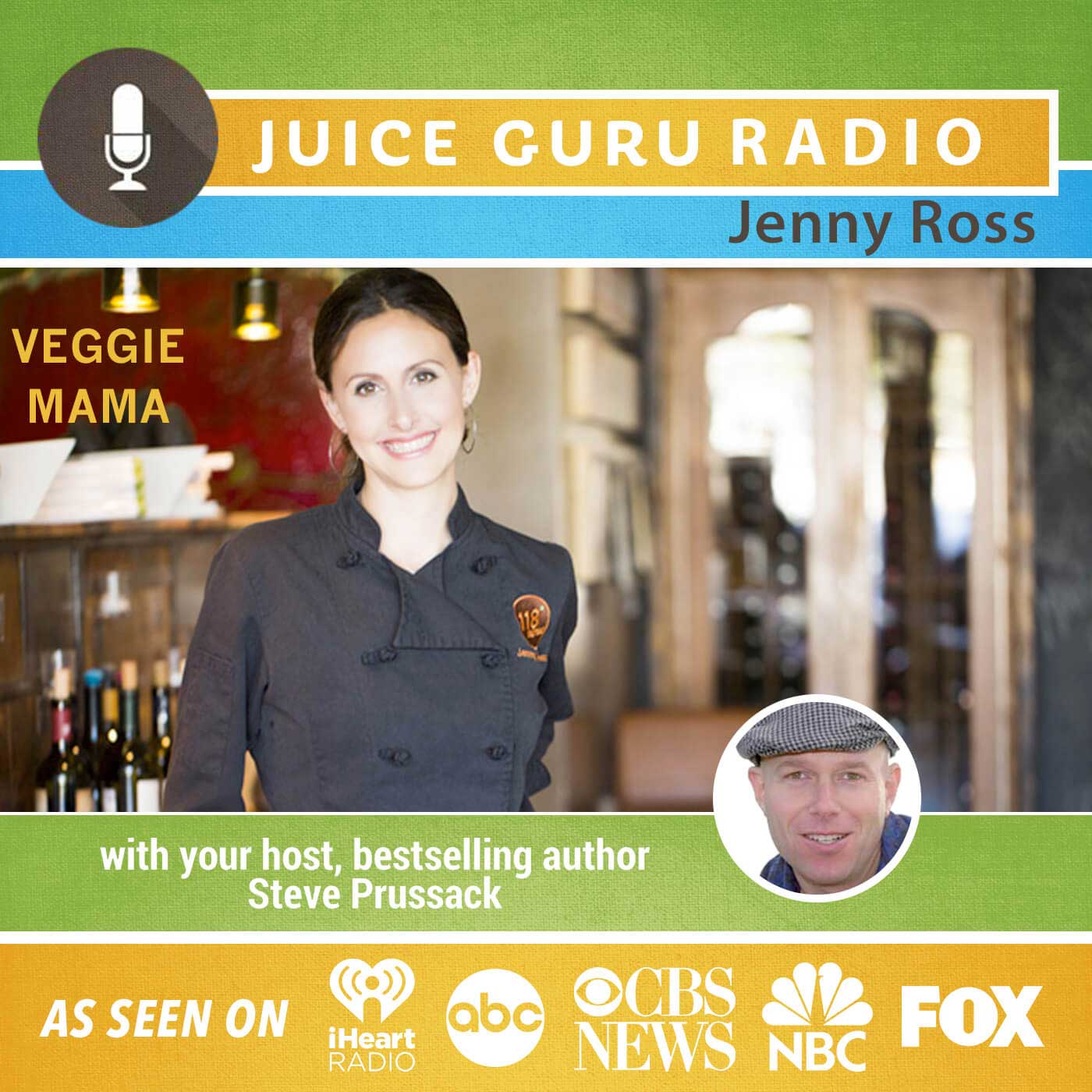 Who:  Jenny Ross -the owner and executive chef of the living-foods restaurant 118 Degrees Los Angeles in Tarzana, California, has been a pioneering spirit of the raw-foods movement since 2000, beginning with her first Los Angeles café. She is the author of the upcoming Veggie Mama: A Fun, Wholesome Guide to Feeding Your Kids Tasty Plant-Based Meals and previously published Healing with Raw Foods, Raw Basics, Simple Dehydrated and The Art of Raw Living Foods. Her award-winning cuisine has drawn a celebrity clientele to her restaurants and has been a positive catalyst for changing many lives.
What We Talked About: Jenny shared the incredible benefits she and her clients have experienced following a high raw food diet. We also discussed her upcoming book (co-authored with Doreen Virtue) "Veggie Mama" and tips to get kids to eat more healthy plant-based foods. Jenny also touched on how to achieve an easy and painless pregnancy..
Why I Like Jenny:  Jenny is one of the leading pioneers in the raw food movement. She is radiant, articulate and inspirational, which is why she inspires so many people. I have known Jenny since my own health journey began and she motivates me to this day.
Great Line: Getting kids to eat healthy plant-based foods is the next step for the planet. The next generations needs the support of a really vibrant diet. The time is now to move into this.
Where to Learn More: www.jennyrosslivingfoods.com
Never miss a show!  Subscribe to Juice Guru Radio below.
Grab the ONLY juice recipe you'll ever need!
This is The ONLY Juice Recipe You'll Ever Need! GET Juice Guru Steve Prussack's "TAPE TO THE FRIDGE" poster day. It's the same recipe that was featured in our Amazon bestselling Book, Juice Guru: Transform Your Life by Adding One Juice A Day".