How to Write a Vegan Cookbook
How to Write a Vegan Cookbook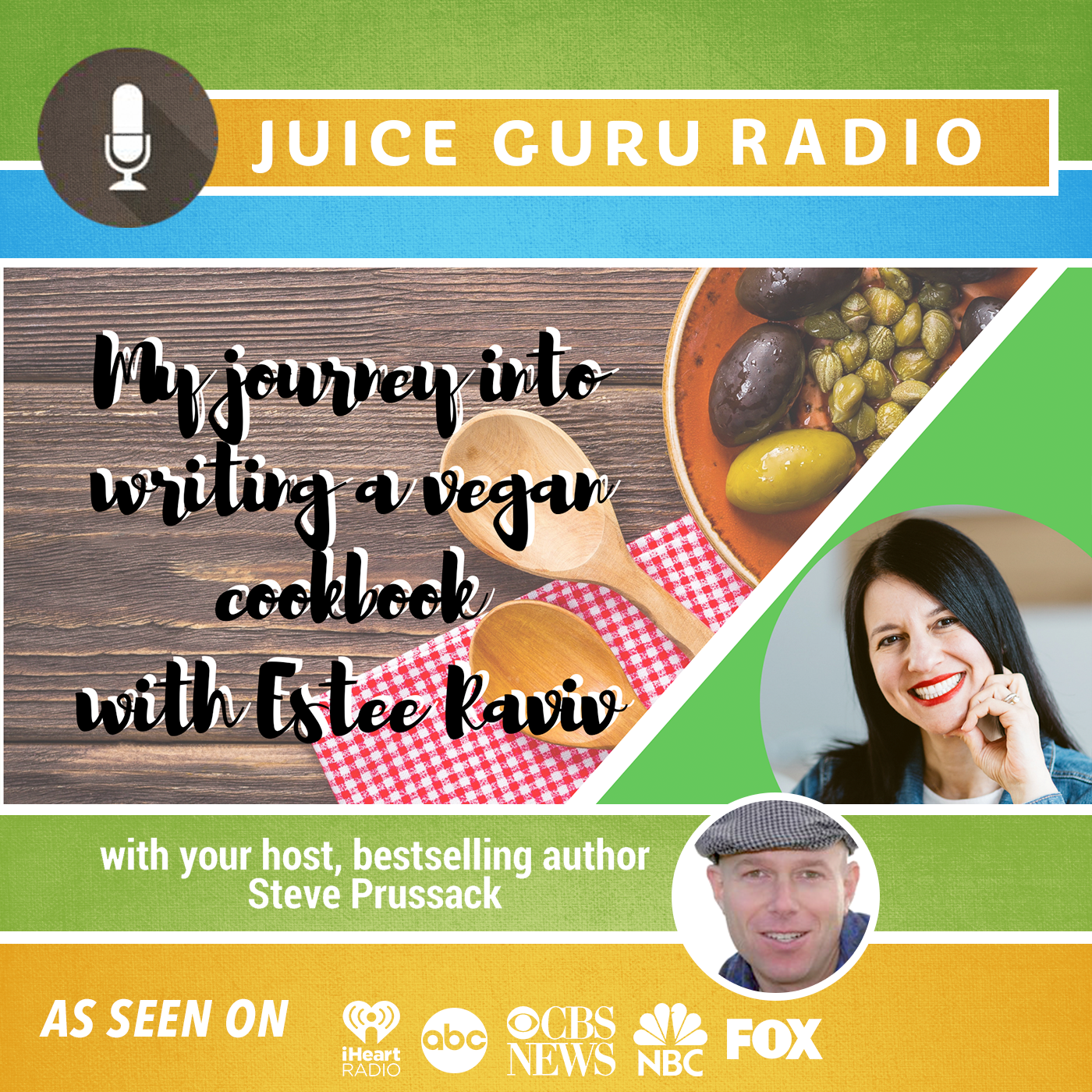 Here's what you'll find out:
•How to help people make the transition into a healthier lifestyle and plant-based diet?
•Why plant-based diet?
•How to solve digestive problems with food and lifestyle?
About Our Guest:
Estee Raviv grew up on the sandy shores of the Mediterranean Sea, she is the author of the most successful vegan with a Mediterranean flair cookbook, ״Oy Vey Vegan״, she is a regular TV guest at the most popular morning show in Oregon ״amnorthwest״ she is a mother of 3 beautiful kids. She develops vegan recipes on a daily basis and cooking is definitely her passion. Plant-based diet changed her life and made her so happy that she decided to share it with the world. Visit her website: https://www.esteeskitchen.com/
Never miss a show!  Subscribe to Juice Guru Radio below.
Grab the ONLY juicing recipe you'll ever need!
This is The ONLY Juice Recipe You'll Ever Need! GET Juice Guru Steve Prussack's "TAPE TO THE FRIDGE" poster day. It's the same recipe that was featured in our Amazon bestselling Book, Juice Guru: Transform Your Life by Adding One Juice A Day".