How to Become an Animal Rights Activist
How to Become an Animal Rights Activist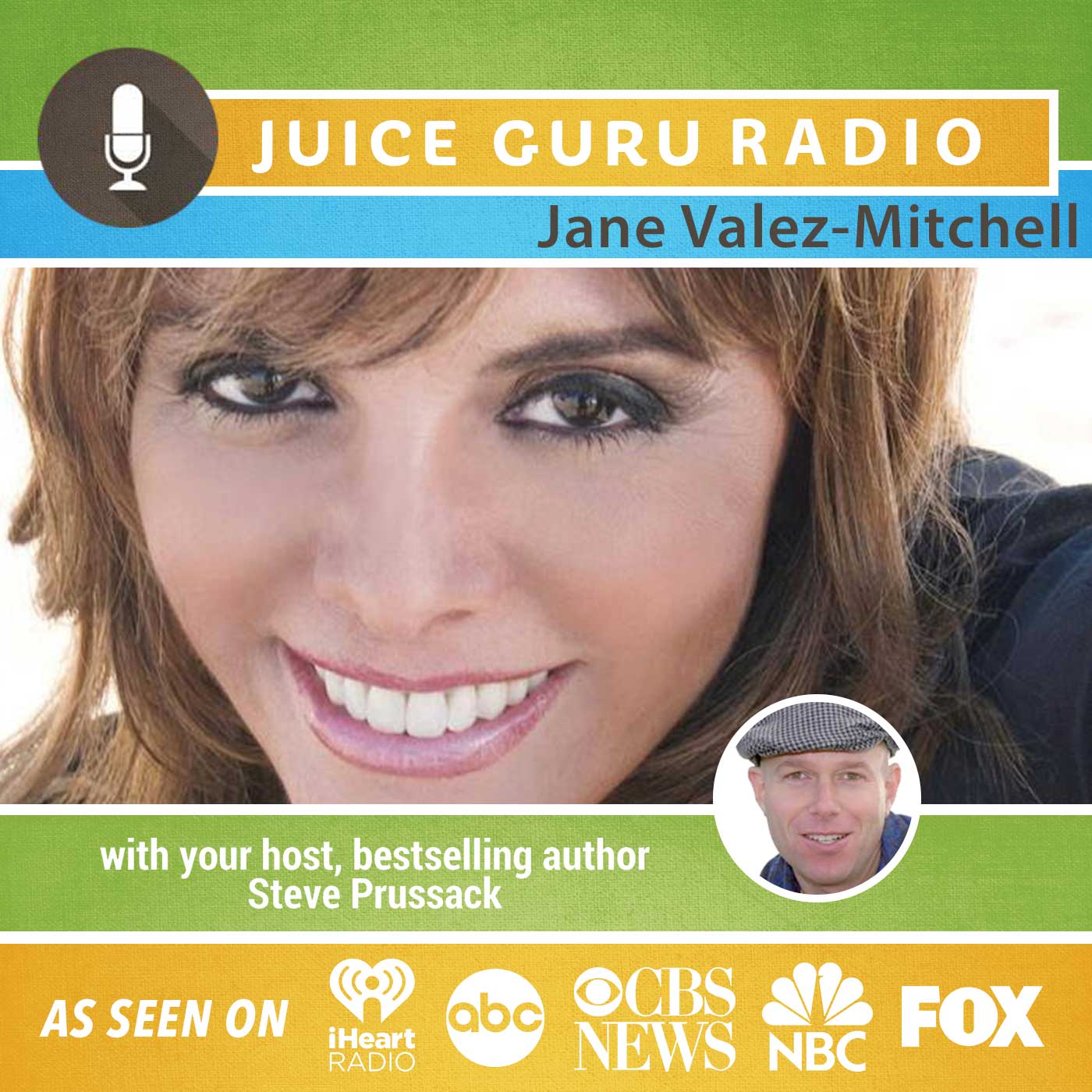 Join us with Celebrity journalist and NY Times Bestseller Jane Velez-Mitchell shares about her journey to a compassionate lifestyle and shows you tips on how to get involved spreading the truth about plant-based living (and juicing).
About the guest:
Jane Velez-Mitchell is the founder and managing editor of the non-profit JaneUnChained News Network, a non-profit, digital news network streaming videos on the plant-based/compassionate lifestyle. #JaneUnChained has more than 17 million video views a year via facebook.com/JaneVelezMitchell. JaneUnChained.com is the hub for content distributed to a host of platforms. Jane is the winner of four Genesis Awards from the Humane Society of the United States.
For six years she hosted her own show on CNN Headline News. Velez-Mitchell also reported for the nationally syndicated Warner Brothers/Telepictures show Celebrity Justice and was a news anchor/reporter at KCAL-TV in LA and WCBS-TV in NY.
She is the author of four books. Her 2013 non-fiction New York Times bestseller, Exposed: The Secret Life of Jodi Arias details a salacious trial that gripped the American public. Secrets Can Be Murder: The Killer Next Door delves into the secrecy and deceit embedded in tragic scenarios. Addict Nation: An Intervention for America with Sandra Mohr focuses on self-destructive overconsumption. Her other New York Times bestseller is her memoir titled iWant: My Journey from Addiction and Overconsumption to a Simpler, Honest Life.
Velez-Mitchell's documentary, Anita Velez: Dancing Through Life, won a 2001 Gracie Award. She is active in the LGBT community and lives with her partner, Donna Dennison, and their four rescues, in Los Angeles.
Never miss a show!  Subscribe to Juice Guru Radio below.
Grab the ONLY juicing recipe you'll ever need!
This is The ONLY Juice Recipe You'll Ever Need! GET Juice Guru Steve Prussack's "TAPE TO THE FRIDGE" poster day. It's the same recipe that was featured in our Amazon bestselling Book, Juice Guru: Transform Your Life by Adding One Juice A Day".