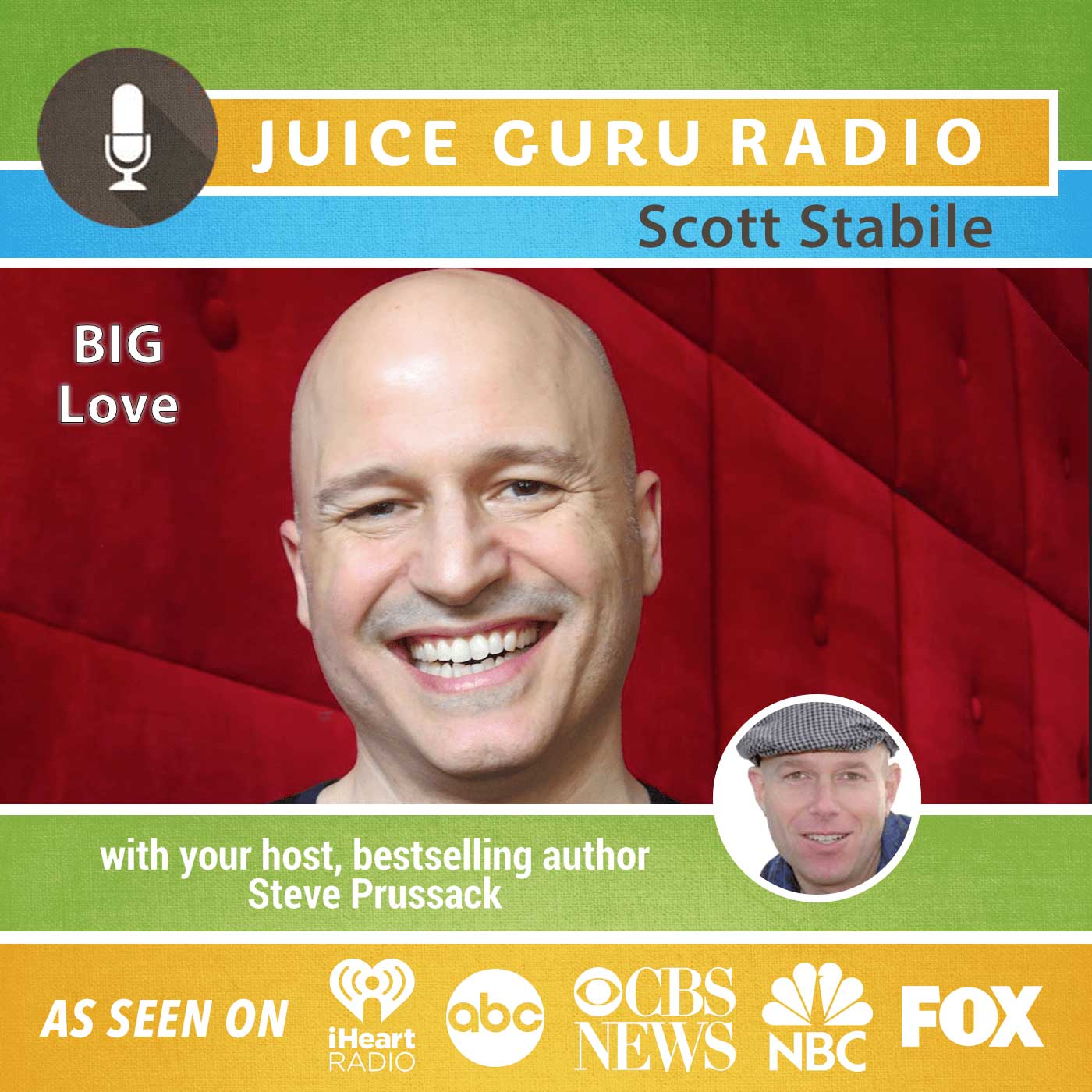 Join us with Scott Stabile, author of "Big Love: The Power of Living with a Wide-Open Heart"
You'll find out:
* Why love is our greatest healer
* How we are never alone in our struggles
* How it is possible to befriend our fear
About the guest:
Scott Stabile's inspirational posts and videos have attracted a huge and devoted social media following. His previous works include "Just Love", "Iris", and the Li'l Pet Hospital series. Scott also wrote the feature film "The Oogieloves in the Big Balloon Adventure", an eye-opening experience he writes about in "Big Love". A passionate speaker and love advocate, Scott runs daylong empowerment workshops nationally and internationally.
Never miss a show!  Subscribe to Juice Guru Radio below.
Grab the ONLY juice recipe you'll ever need!
This is The ONLY Juice Recipe You'll Ever Need! GET Juice Guru Steve Prussack's "TAPE TO THE FRIDGE" poster day. It's the same recipe that was featured in our Amazon bestselling Book, Juice Guru: Transform Your Life by Adding One Juice A Day".