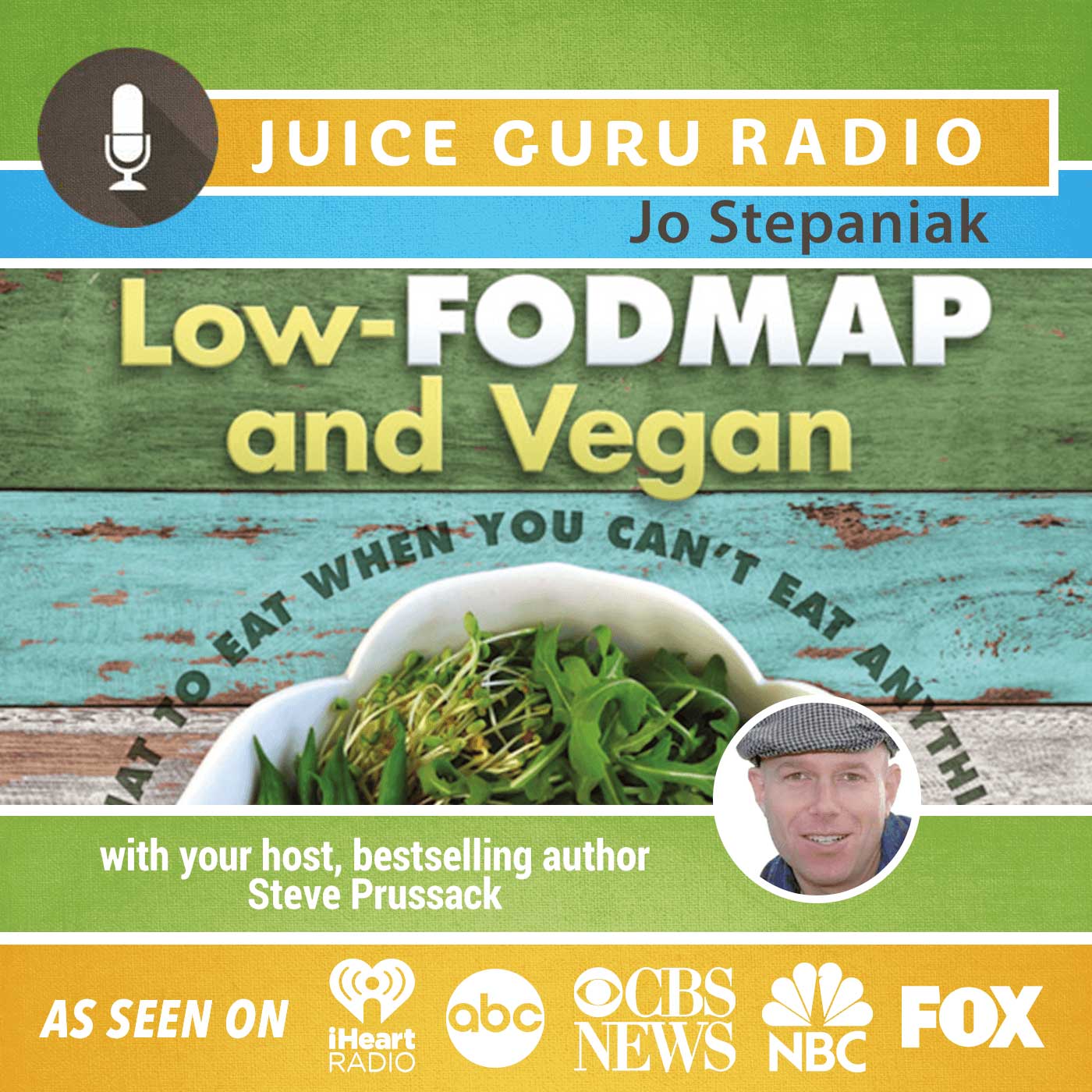 During this interview, you'll find out how to balance a vegan diet while managing IBS and how to support other vegans who are dealing with this issue.
Join us with Jo Stepaniak, author of "Low-Fodmap and Vegan: What to Eat When You Can't Eat Anything".
You'll find out:
A vegan diet doesn't cure irritable bowel syndrome (IBS) and may actually make it worse
Many vegans live with "invisible" conditions and are afraid to speak up about them
Many of the most popular vegan ingredients are problematic for people with IBS and other chronic digestive disorders
About the guest:
Jo Stepaniak, MSEd, is the author and coauthor of more than two dozen books on vegan cuisine, compassionate living, and health, including Low-FODMAP and Vegan. Having endured IBS for decades while also being vegan, Jo understands firsthand the challenges of living with dietary restrictions as well as chronic pain and illness. http://www.ibsvegan.com/
Never miss a show!  Subscribe to Juice Guru Radio below.
Grab the ONLY juice recipe you'll ever need!
This is The ONLY Juice Recipe You'll Ever Need! GET Juice Guru Steve Prussack's "TAPE TO THE FRIDGE" poster day. It's the same recipe that was featured in our Amazon bestselling Book, Juice Guru: Transform Your Life by Adding One Juice A Day".