How to Live in the Moment
How to Live in the Moment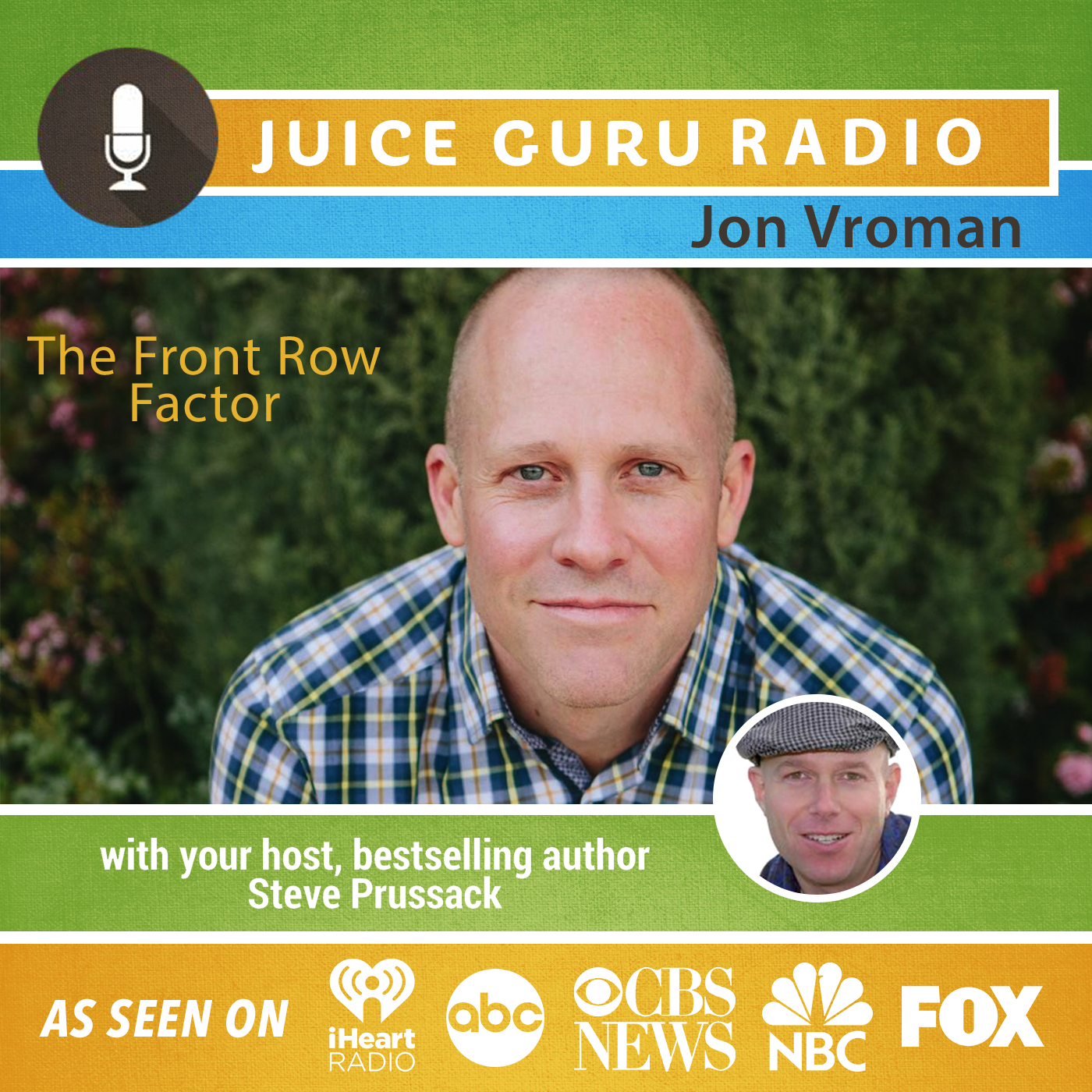 During this interview, you'll learn how to make the most of every moment by living big and giving big.
Join us with Jon Vroman, author of "The Front Row Factor".​​​​​​​
You'll find out about:
Moment making
What we learn about living life from people fighting for it
Top 8: Who's in your front row?
About the guest:
Jon inspires others to Live Life In The Front Row™ by teaching the art of moment making. He is an award-winning keynote speaker, podcast host and #1 bestselling author of The Front Row Factor: Transform Your Life with The Art of Moment Making. The book is a collection of inspiring stories, compelling science, and life strategies that challenge you to explore your values, establish priorities and reconnect to a higher purpose and deeper meaning within your life.
He is the founder of the Front Row Foundation, a charity established in 2005 that creates unforgettable moments for individuals who are braving life-threatening illnesses.
Learn more about Jon at www.FrontRowFactor.com
Never miss a show!  Subscribe to Juice Guru Radio below.
Grab the ONLY juice recipe you'll ever need!
This is The ONLY Juice Recipe You'll Ever Need! GET Juice Guru Steve Prussack's "TAPE TO THE FRIDGE" poster day. It's the same recipe that was featured in our Amazon bestselling Book, Juice Guru: Transform Your Life by Adding One Juice A Day".